Courtney reflects on shelving Formula 1 ambitions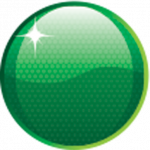 On the eve of the Australian Grand Prix, James Courtney has explained the decision which saw him turn his back on a potential future in Formula 1.
The former Jaguar F1 test driver's career took a decisive turn when he suffered a horrific accident during a test session at Monza in 2002.
While he bounced back the following year by winning the Japanese Formula 3 Championship, Courtney would commute from the Gold Coast to race Japanese Super GT in 2004 and 2005 before finally calling time on his overseas ambitions.
Having made his Supercars debut for the Holden Racing Team in the 2005 enduros, the then-25-year-old became a permanent fixture in the championship in 2006 when he took over the highly-coveted Stone Brothers Racing seat vacated by NASCAR-bound Marcos Ambrose.
The man who would go on to win the 2010 Supercars Championship told Fox Sports' Inside Supercars program that he wanted to settle down with his wife Carys in Australia.
"It was pretty tough, I suppose, where I had gotten close to the F1 dream where I was testing and racing and then went to Japan and had the experience of the tin-top or saloon style racing," he explained.
"I could have had a race seat in F1 the year I came back here or I could have gone to America (to race IndyCar).
"It wasn't that hard a decision in the end. I'd forgotten about what life was like in Australia. I'd been gone I think 14 years.
"I left at such a young age at 14 or 15 and would come home every year at Christmas-time and see my mum and my twin which is something not a lot of people know.
"I wanted to have a relationship with my family. (Wife) Carys and I wanted to start a family.
"This championship was growing and exploding."
The now-father of two added that the lure of Supercars itself was a motivating factor in his move, contrasting the style of Super GT racing to that of Formula 1.
"Carys and I packed our bags and went off to Japan and won the Japanese F3 championship and had an amazing time racing the big sports cars," he added.
"That probably gave me a little taste of what I'd missed I'd suppose.
"You could run really close and lunge and pass and have really good on-track battles.
"It really fired me up to want to pursue touring car racing and ultimately from that moment I was like, 'I want to come back'."
The Mobil 1 HSV Racing driver will be on-track with his 25 contemporaries for Practice at Albert Park from Thursday at 12:50 AEDT.
Speedcafe.com will provide live updates of all Supercars sessions across the four days of the Australian Grand Prix program.