Carrera Cup brings up century at Albert Park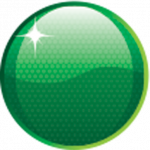 Carrera Cup racing in Australia brings up a major milestone at this weekend's Grand Prix event at Albert Park with the 100th round of the Porsche series.
The numbers include 13 seasons, 294 races, 3775 laps with a combined 13,598km across four generations of the 911 GT3 race cars. There have been 28 individual round winners, 35 race winners and 50 drivers who have stood on the Carrera Cup podium.
Eight drivers have been crowned the outright Carrera Cup champion, with five-time winner Craig Baird the only multiple champion. Meanwhile the series' semi-professional class, which was introduced in 2004, has featured seven champions; Dean Grant, Rodney Jane and Max Twigg the only multiple class winners.
Appropriately it was at the 2003 Australian Grand Prix that a non-championship round previewed what was officially kicked-off at Phillip Island a month later.
After the opening round on the Adelaide streets, Andre Heimgartner jointly holds the series points lead with David Wall.
Heimgartner was a late inclusion with Sonic Motor Racing Services and he has gained extra backing from Car City, Gates Australia and Southcott.
"The Grand Prix track is a pretty fast and flowing track – obviously, it is designed for F1 racing so it is a lot different to any other track that we race on," Heimgartner said.
"When I was here last year (in Supercars) we struggled with a lot of mechanical issues, so I am hoping that this year will be a better chapter in the story – hopefully we can continue that winning form from Adelaide and make the most of what should be a great event."
One of the original Carrera Cup racers from the inaugural Phillip Island round, Dean Cook, will return 13 years after his last appearance in the championship. While Matt Palmer and Graham Williams will become the 189th and 190th individuals to race in the series.
Palmer is transitioning from Super2 Series, while Williams is a former speedway racer with recent Porsche experience in state level and Porsche Club motor racing events.
Porsche Carrera Cup Australia will hold four races across the Formula 1 Australian Grand Prix weekend, beginning the event with practice, qualifying and the opening race on tomorrow, followed by the remaining three races to be held over Friday, Saturday and Sunday.
VIDEO: Carrera Cup Albert Park preview