O'Brien wins Trans-Am opener at Lakeside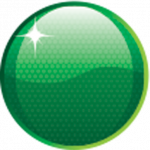 Shannon O'Brien has won three races while Cam Wilson also triumphed on debut in the Australian Trans-Am Series at the Lakeside Tribute.
V8 Utes racer Wilson took the opening pole of the season and led early on before running wide at Hungry Corner and handing the initiative to O'Brien.
O'Brien beat Russell Wright and Ian Palmer, with Wilson fourth.
O'Brien won again in Race 2 as Wilson took second, before winning out in a race-long fight with O'Brien, Wright, Palmer, and Paul Stokell.
Pontiac Firebird driver O'Brien hit back in Race 4, again leading Wilson in a Chevrolet Camaro.
In Queensland Trans-Am 2, Wright converted pole position into three race wins as he dominated the opening round.
Having taken pole by over a second, Wright led home Craig Harris and Ian McAlister for a Mustang 1-2-3 in Race 1, after McAlister held out Anthony Tenkate.
Wright comfortably won the second 10 lap encounter, but found himself in a wild exchange with Harris before prevailing in the finale.
"I had a moment out of the Karussell and Craig (Harris) got through on me and we battled for a few laps," explained Wright.
"I pulled a power slide coming onto the straight which gave me some momentum and we went through the kink full-noise, side by side."
The second rounds of each of Australian Trans-Am and Queensland TA2 will be held at Queensland Raceway from May 6-7.