Harry Bates wins tight ARC opener in Ballarat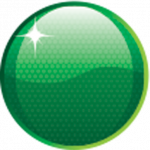 Harry Bates, son of four-time national champion Neal, has won a hotly-contested opening round of the Australian Rally Championship.
The 22-year-old became the youngest driver to win a round of the ARC in taking out the Eureka Rally, on the day his famous father, who is also Harry's crew chief, celebrated his birthday.
Bates and co-driver John McCarthy won six stages in their Toyota Corolla in a tight two-day affair.
They won Heat 1 (Saturday stages) by 14.8s and were only 7.9s off the pace to place third in Heat 2 (Sunday).
"It was a full-on contest between the three of us from the first stage, with the overall lead swapping around stage by stage," Harry Bates said.
"The roads were very dusty and the battle was intense with the result in the balance until the very end, which makes it even more rewarding to come out on top and record the win.
"My co-driver John McCarthy and the whole team did a great job, and the win was even better since Sunday was Dad's birthday as well."
Eli Evans hit back after a troubled opening day, winning four of the eight stages and Heat 2 overall.
The three-time champion earned a bonus point for most stage victories in his Puegot 208, but had already given up too much ground and finished the event in third.
His victory in the final, Special Stage 18 nevertheless proved pivotal, denying Mitsubishi Lancer driver Nathan Quinn enough points to bridge the gap to Bates.
Quinn's consistency in finishing second in both heats saw him classified as event runner-up.
Defending champion Molly Taylor took fourth in Heat 2 to finish the event in sixth, after gearbox problems plagued her Subaru Impreza in Heat 1.
Round 2, the Make Smoking History Forest Rally, will be held out of Busselton, Western Australia from April 21-23.
Championship points: After Round 1
| | | | |
| --- | --- | --- | --- |
| 1 | Harry Bates | ACT | 70 |
| 2 | Nathan Quinn | NSW | 68 |
| 3 | Eli Evans | VIC | 67 |
| 4 | Marcus Walkem | TAS | 52 |
| 5 | Molly Taylor | NSW | 46 |
| 6 | Craig Brooks | TAS | 40 |
| 7 | Tony Sullens | NSW | 36 |
| 8 | Brad Markovic | WA | 28 |
| 9 | John O'Dowd | WA | 28 |
| 10 | Adam Kaplan | NSW | 26 |
| 11 | Andrew Penny | NSW | 23 |
| 12 | Peter Dunn | NSW | 19 |
| 13 | Chris Higgs | NSW | 8 |
| 14 | Lewis Bates | ACT | 0 |