NASCAR meets with Kyle Busch and Joey Logano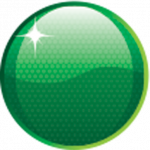 NASCAR officials have sat down with Kyle Busch and Joey Logano to discuss last weekend's post-race scuffle in Las Vegas.
The pair made contact on the track on the last lap, with Busch then approaching Logano on pit road when fists started to fly.
NASCAR decided not to issue any penalties following a review of the incident, but did want to meet with the drivers at this weekend's race at Phoenix.
The NASCAR officials present were Steve O'Donnell, Executive Vice President and Chief Racing Development Officer; Richard Buck, Monster Energy NASCAR Cup Series Managing Director; and Scott Miller, NASCAR Senior Vice President of Competition.
Instead of answering questions directly, Busch replied to each question with the following response.
"Everything's great. Looking forward to getting back to the race track and getting into my race car," said Busch.
Logano was more open to the media when speaking about the incident both on the track and then in pit lane.
"There could be six or seven different reasons why that happened but the fact of the matter is I tried to stay on the bottom (of the track), I made a mistake and got up into him," said Logano.
"I hate that it happened. I would take it back in a heartbeat.
"He asked for data when we talked on the phone and I was able to bring that with me and present that and try to explain what was going on inside my race car. We try to move on from there.
"The goal is to not have that and race back to the line side-by-side and have some fun.
"That is the goal every time you get behind someone or beside someone, to pass them clean.
"When you are on the edge of out of control all the time it doesn't take much to step over it.
"I expected some animosity I guess and figured he would come over and express his side. The situation was too heated to get to that point.
"I tried to wait a day or two and reach out to him instead. I guess it was a little bit of a surprise but also understandable.
"There is plenty of emotion out there in these races constantly. Emotions flare and everyone reacts differently.
"It is hard to react the way you want to sometimes when things get heated but like I said, I get it and I don't really see where there should be a penalty for that. Nobody got hit. I don't see where there should be."
O'Donnell said bringing the drivers together after the fact is something NASCAR has done in the past and will continue to do.
"The ultimate goal for us is to make them clear of our expectations moving forward as we head into this race weekend," said O'Donnell.
"Do we think they're best friends? No, but again, that's what the sport's built on and those are two guys that we really need out there racing hard for position."
The incident and the NASCAR meeting didn't seem to distract Logano who went on to score pole for the Camping World 500 at Phoenix. Kyle Busch is set to start from ninth.
"It is a matter of managing those distractions and getting your head back in the right spot for when it is game time," said Logano.
"I was able to use everything the right way, use our tools and our people around me to help me get my mind back where it needs to be and be able to focus and lay down a good lap."
VIDEO: Kyle Busch's repeated response to questions

VIDEO: Logano and O'Donnell speak in Phoenix