Dixon looks to emulate McLaren at Sebring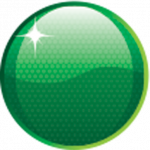 Scott Dixon will attempt to wind back the clock 50 years this weekend and emulate New Zealand countryman Bruce McLaren's 1967 Sebring 12 Hours victory in a Ford GT40.
McLaren won his one and only Sebring 12-hour with the legendary Mario Andretti in what was the debut of the Ford GT40 Mk IV.
Dixon will be teamed with Australian Ryan Briscoe and Englishman Richard Westbrook in the Chip Ganassi Racing entry and will be attempting to become just the third Kiwi to win the race after Steve Millen triumphed in a Nissan 300ZX in 1994.
The trio will start from pole in the GTLM class.
Australian-based Kiwi Shane van Gisbergen will also be in the race and will be chasing class honours in the GT Daytona category in an AMG GT3.
Andretti took the time to speak with Chip Ganassi Racing about the 1967 win.
"We tested only briefly, and it was the first race for the Mk IV," Andretti told chip Ganassi Racing.
"The car was competitive right from the start because we had very good mechanical knowledge and they had used much of the chassis of the Mk II, with some mods, but with a new aerodynamic shape it proved to be quite good.
"With Bruce McLaren, we just pulled it off. It was a hard-fought race.  The Chaparral was the favorite, but we were competitive.
"That yellow No. 1 Mk IV is now on display at Barber Motorsports Park in Alabama.
"Sebring was actually very important from the standpoint of Ford's effort for the Le Mans 24.
"At Daytona earlier that year, we had some issues and Ford felt they needed to come up with a different model car, a little slicker and quicker in a straight line, especially for Le Mans, and Phil Remington was given the task of designing that car quickly.
"He did it and that car won Sebring and Le Mans (with Americans Dan Gurney and AJ Foyt behind the wheel)."
The Sebring 12 Hours is scheduled to start at 0140 AEDT on Sunday morning.