Van Gisbergen makes amends with Ross Stone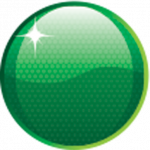 Shane van Gisbergen has revealed that he has now 'patched up' his relationship with Ross Stone after his abrupt split from Stone Brothers Racing at the end of 2012.
A team statement had cited 'personal issues' as the reason for the then-23-year old's decision to quit Supercars and return home to New Zealand after news broke at the penultimate round of the season at Winton.
Van Gisbergen had only re-signed for a further three years with Stone Brothers Racing during May of that year, before the team announced a takeover by Betty Klimenko and transformation into the Mercedes-power Erebus Motorsport.
However, the Kiwi backflipped on his departure from the category and returned with Tekno Autosports the following season.
Van Gisbergen told Speedcafe.com on the eve of last year's Sydney 500 finale that he no longer had a relationship with Ross Stone, but has since made amends with the co-owner of the team which discovered him in 2007.
"No, definitely not," van Gisbergen admitted to Fox Sports' Inside Supercars when asked if the situation had been managed appropriately.
"We've only sort of just patched all that stuff off now," he added.
"(I) Actually got friendly with Jimmy again a couple of years ago, but also Ross only a couple of weeks ago, so that was a pretty cool moment.
"At that time, it wasn't really done right. I didn't want to be part of the new thing, I thought it was not going to be competitive, (and) I was already struggling through 2012."
"It is what it is, but I was happy to sit on the couch (in) 2013 – go race speedway again or something overseas – but the opportunity with Tekno came about and, as a driver, getting a Triple Eight car the same spec as what I've envied for years was pretty hard to turn down.
"(I) took that onboard. It was the right decision career-wise for sure, but outside that a lot of stuff didn't go well. It is what it is. I think I'm a better person and driver because of it.
Van Gisbergen also admitted that his reversal caused tension with his peers after an outpouring of goodwill when he was farewelled at Sydney Olympic Park.
"At that stage, I wasn't coming back," he explained.
"I was happy to go home, I went straight (home) and was in my speedway car at Waiuku Dirt Track and loving life over that summer and just enjoying racing for fun again.
"At that stage it was a pretty cool time but then early January when it came about, it was pretty frosty with a lot of other people, so yeah it was a difficult time but a good one as well."
The 2016 champion, who scored two wins from two poles in Adelaide, nominated greater consistency as a focus in his title defence this year.
"I want to fix my bad tracks. I'm always average at Phillip Island and terrible at Perth," he added.
"I got better there last year, I got a second (place) and a fourth, so to be up on the podium there again would be good, and Phillip Island be a little better, and just minimise mistakes."