Record grid expected for Bathurst 6 Hour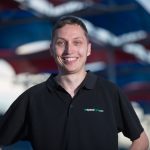 Bathurst 6 Hour organisers are predicting a record Mount Panorama grid for this year's edition of the popular production car enduro.
A mammoth 66 entries spread over seven classes have been received for the event held over the Easter weekend from April 14-16.
The bumper Bathurst grid represents a significant increase from the 50-car field at last year's inaugural Hi-Tec Oils Bathurst 6 Hour, won by the BMW 335i of Nathan Morcom and Chaz Mostert.
This year's entry is set to eclipse the highest ever entry for an endurance race at the 6.2km circuit which stands at 63 cars.
That record grid was recorded three times. First in the 1969 Hardie Ferodo 500, then in the 1978 Hardie Ferodo 1000 and finally in the 1984 James Hardie 1000.
Larger fields have attempted to qualify or start the race with 70 cars attempting to qualify for the 1971 Hardie Ferodo 500, through only 61 of them made the actual race start.
A grid of 67 cars attempted to compete in both 1970 and 1976, though both years saw 60 cars take the starter.
While 66 cars, the same as this year's Bathurst 6 Hour entry, assembled at Mount Panorama in 1966 however 60 managed to make the start.
"Whilst we would be delighted to set a record grid for an endurance race at Mount Panorama, the massive growth of the field is the most pleasing aspect," said event director James O'Brien.
"The reaction from Production Car competitors has been outstanding they have quickly embraced this chance to compete for their own Bathurst victory."
The Bathurst 6 Hour will represent 17 manufacturers on the grid with the top A1 class (Extreme Performance/Forced Induction) set to be the most hotly contested with 22 entries.
Several new cars will join the existing fight between Mitsubishi, Subaru and Mercedes-AMG, with two Ford Focus RS entries and a brand-new BMW M4 entered by Production Car series champions Sherrin Racing joining the diverse outright fight.
The 14 entries in Class D include two class E entries that will be amalgamated into the higher category, with three cars the minimum for a stand-alone class.
Hi-Tec Oils Bathurst 6 Hour 2017 Entry List
| | | | |
| --- | --- | --- | --- |
| A1 | Adam Wallis | BMW | M Coupe (1 Series) |
| A1 | Alan East | Mitsubishi | Lancer EVO IX GSR |
| A1 | Anthony Alford | Audi | TTRS 8J |
| A1 | Barry Morcom | Ford | Focus RS LZ |
| A1 | Beric Lynton | BMW | M Coupe (1 Series) |
| A1 | David Searle | BMW | M135i Hatch F20 |
| A1 | Dylan Thomas | Mitsubishi | Lancer EVO IX RS |
| A1 | Dylan Thomas | Mitsubishi | Lancer EVO X RS |
| A1 | Dylan Thomas | Mitsubishi | Lancer EVO IX RS |
| A1 | FullGas Racing | Subaru | Impreza WRX Sti V-1 |
| A1 | James Abela | Subaru | Impreza WRX Sti G-4 |
| A1 | Jeremy Gray | Ford | FGII GT-F |
| A1 | Jim Pollicina | Mitsubishi | Lancer EVO X RS |
| A1 | Jim Pollicina | Mitsubishi | Lancer EVO X RS |
| A1 | Keltic Racing | Ford | Focus RS LZ |
| A1 | Melbourne Performance Centre | Mitsubishi | Lancer EVO X RS |
| A1 | Peter Conroy | Mitsubishi | Lancer EVO X RS |
| A1 | Peter Major | Mitsubishi | Lancer EVO X RS |
| A1 | Robert Woods | Mercedes Benz | A45 AMG |
| A1 | Roderick Salmon | Mercedes Benz | A45 AMG |
| A1 | Ronald Searle | Mercedes Benz | A45 AMG |
| A1 | Sherrin Racing | BMW | M4 F82 |
| A2 | Daniel Clift | Holden | VZ-HSV R8 Clubsport |
| A2 | Daniel Flanagan | Holden | VY2-HSV GTS |
| A2 | Graeme Muir | Holden | VE-HSV GTS |
| A2 | Steve Hodges | Holden | VY CSV Monaro Mondo GT |
| A2 | Trevor Symonds | Holden | VY-HSV GTS |
| | | | |
| B1 | Adrian Stefan | BMW | 335i E92 |
| B1 | ASAP Racing | BMW | 135i E82 |
| B1 | Barry Morcom | BMW | 335i E92 |
| B1 | Ben Kavich | Subaru | Impreza WRX Sti G-2 |
| B1 | Brett McFarland | Subaru | Impreza WRX Sti G-2 |
| B2 | Anthony Soole | BMW | M3 E36 3.2L |
| B2 | Garth Walden | Holden | VE SSV-Redline |
| B2 | Joe Krinelos | Holden | VF SSV Redline CL |
| B2 | Troy Williams | Holden | VE SSV-Redline |
| | | | |
| C | Blake Aubin | Renault | Megane RS 265 |
| C | Colin Osborne | Renault | Megane RS 265 Trophy R |
| C | Colin Osborne | Renault | Megane RS 265 Trophy R |
| C | David Raddatz | Alfa Romeo | Gulietta QV |
| C | Doug Westwood | BMW | M3 E36 3.0L |
| C | Garry Mennell | BMW | 130i E87 |
| C | Michael Sloss | Mazda | RX-8 RX8A |
| C | Nicholas Cox | BMW | 130i E87 |
| C | Peter O'Donnell | BMW | 130i E87 |
| | | | |
| D | Chris Reeves | Toyota | 86 GTS ZN SER |
| D | Christopher Manley | Toyota | 86 GTS ZN SER |
| D | Conroy Motorsport | Kia | Proceed GT |
| D | Daniel Williams | Toyota | Camry |
| D | David Bailey | Toyota | 86 GTS ZN SER |
| D | David Baker | Honda | Integra Type R |
| D | David Crowe | Toyota | 86 GTS ZN SER |
| D | Declan Kirkham | Mazda | MX6 GE 2.5 |
| D | Graeme Heath | Toyota | 86 GTS ZN SER |
| D | Grant Phillips | Toyota | 86 GTS ZN SER |
| D | James Vernon | Toyota | 86 GTS ZN SER |
| D | Jordan Cox | Nissan | Pulsar N15 |
| D | Philip Kirkham | Eunos | 30X |
| D | Trevor Keene | Mini | Cooper S JCW R53 |
| | | | |
| I | Ashley Jarvis | Ford | Falcon AU |
| I | Bradley Carr | Ford | Falcon AU |
| I | Coleby Cowham | Ford | Falcon AU |
| I | John McCleverty | Ford | Falcon AU |
| I | Luke Andersen | Ford | Falcon AU |
| I | Scott Stephenson | Hyundai | Excel X3 |
| I | Warren Trewin | Holden | Commodore VT |