Matt Campbell lands top Supercup seat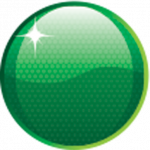 Australian Porsche young gun Matt Campbell has confirmed that he will be driving for the leading Fach Auto Tech team in this year's Porsche Mobil 1 Supercup.
The last time the Swiss-based squad entered an Australasian rookie driver was in 2014 with Kiwi Earl Bamber, who also won the title.
Bamber went on to win the Le Mans 24-Hour with the Porsche factory LMP 1 team in 2015 and is now about to embark on his first full season aboard the 919 prototype.
The Alex Fach-run team also finished runner-up in the Porsche Supercup last season with Italian Matteo Cairoli.
Campbell is embarking on his first season in Europe after dominating the Australian Carrera Cup and winning the Porsche Junior Scholarship against the best young drivers from across the globe.
Later this year he will co-drive with Shane van Gisbergen at Sandown, Bathurst and the Gold Coast for Red Bull Holden Racing Australia.
"Porsche Junior Matt Campbell comes as a huge motorsport talent to join the driver squad," said team boss Alex Fach.
"He may be relatively unknown outside his native Australia, but that will soon change in 2017.
"I'm quite sure he will quickly feel confident in the Porsche Mobil 1 Supercup, even if the racing calendar's circuits are a completely new experience for him."
"I'm convinced our latest team members have great potential and I'm very much looking forward to working together.
The 2017 Porsche Supercup will feature the new version of the 911 GT3 Cup Car.
"We just love trying out new technology. Above all, with new racing cars, it quickly becomes apparent how well a team functions. A new car means testing new methods and techniques. And we're extremely good at that", said Fach.
The Porsche Supercup gets underway on 14 May on the Spanish Circuit de Catalunya as part of the Spanish Grand Prix meeting.
A month beforehand, all Porsche Mobil 1 Supercup 2017 teams will take to the same track for official pre-season testing.