Truex Jr. wins as fight breaks out in Las Vegas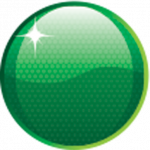 Martin Truex Jr. has passed Brad Keselowski with two laps remaining to win the Kobalt 400 at Las Vegas Motor Speedway, but it was a post race fight between Kyle Busch and Joey Logano that will be remembered .
Truex had in fact dominated the race, winning the first two points paying stages on his way to leading 150 of the 250 laps.
Then on the run to the chequered flag with 24 laps remaining his car went away and last week's winner in Atlanta Brad Keselowski went to the front.
A caution with 16 laps to run for a blown engine to Danica Patrick set up a nine-lap race to the finish. Keselowski pulled out to lead, but then he broke something in the front right and Truex went back out front to the finish.
"It was a gift at the end, but we have been on the other side of those plenty of times and the first one to come our way," said Truex Jr who scored his eighth career win and fifth in the last 27 races.
"We made a lot of changes last night and I said let's go for it.
"It's still hard and it's still tough and you still rive your but off every single lap. I felt that we had to go long on the last set of tyres and Brad was good on the long run all day. We had to stretch it and we got a little bit lucky and you fight all the way to the end."
Keselwoski's issues saw him back-up and on the last lap he was caught by his Penske team-mate Joey Logano and Kyle Busch. Logano and Busch made contact in the final corner and, with the Toyota driver finishing the race sideway down the pit road.
That wasn't the end of matters with Busch approaching Logano after the race and a melee ensued with pit crews getting involved. Busch walking away with a cut on his forehead.
The major incident on the day came involved when points leader coming into the Las Vegas race, Kevin Harvick, had a right-front tyre let go and he made heavy contact with the outside wall.
VIDEO: Truex Jr. passes Logano and takes the win

VIDEO: Fight on pit road

RESULTS: Kobalt Tools 400 – Las Vegas Motor Speedway
Cla
#
Driver
Manufacturer
Laps
Laps Led
Status
1
78
 Martin Truex Jr.
Toyota
267
150
 Running
2
42
 Kyle Larson
Chevrolet
267
 Running
3
24
 Chase Elliott
Chevrolet
267
 Running
4
22
 Joey Logano
Ford
267
5
 Running
5
2
 Brad Keselowski
Ford
267
89
 Running
6
11
 Denny Hamlin
Toyota
267
 Running
7
21
 Ryan Blaney
Ford
267
 Running
8
1
 Jamie McMurray
Chevrolet
267
 Running
9
20
 Matt Kenseth
Toyota
267
 Running
10
14
 Clint Bowyer
Ford
267
 Running
11
48
 Jimmie Johnson
Chevrolet
267
19
 Running
12
5
 Kasey Kahne
Chevrolet
267
 Running
13
6
 Trevor Bayne
Ford
267
 Running
14
43
 Aric Almirola
Ford
267
 Running
15
77
 Erik Jones
Toyota
267
 Running
16
88
 Dale Earnhardt Jr.
Chevrolet
267
 Running
17
31
 Ryan Newman
Chevrolet
267
 Running
18
95
 Michael McDowell
Chevrolet
267
2
 Running
19
27
 Paul Menard
Chevrolet
267
 Running
20
19
 Daniel Suarez
Toyota
267
 Running
21
13
 Ty Dillon
Chevrolet
267
2
 Running
22
18
 Kyle Busch
Toyota
267
 Running
23
37
 Chris Buescher
Chevrolet
266
 Running
24
47
 A.J. Allmendinger
Chevrolet
266
 Running
25
3
 Austin Dillon
Chevrolet
266
 Running
26
32
 Matt DiBenedetto
Ford
265
 Running
27
34
 Landon Cassill
Ford
264
 Running
28
72
 Cole Whitt
Ford
264
 Running
29
38
 David Ragan
Ford
264
 Running
30
41
 Kurt Busch
Ford
263
 Running
31
15
 Reed Sorenson
Chevrolet
262
 Running
32
33
 Jeffrey Earnhardt
Chevrolet
261
 Running
33
17
 Ricky Stenhouse Jr.
Ford
261
 Running
34
23
 Gray Gaulding
Toyota
260
 Running
35
55
 Derrike Cope
Chevrolet
254
 Running
36
10
 Danica Patrick
Ford
246
Engine
37
51
 Timmy Hill
Chevrolet
135
Suspension
38
4
 Kevin Harvick
Ford
68
Accident
39
83
 Lajoie Corey
Toyota
16
Accident
STANDINGS
| | | | | | | | | |
| --- | --- | --- | --- | --- | --- | --- | --- | --- |
| Rank | | Pts | Behind | Wins | Starts | Top 5's | Top 10's | |
| 1 | Brad Keselowski | | | 1 | 3 | 2 | 2 | 1 |
| 2 | Kyle Larson | | | 0 | 3 | 2 | 2 | 0 |
| 3 | Chase Elliott | | | 0 | 3 | 2 | 2 | 1 |
| 4 | Martin Truex Jr. | | | 1 | 3 | 1 | 2 | 0 |
| 5 | Joey Logano | | | 0 | 3 | 1 | 3 | 0 |
| 6 | Ryan Blaney | | | 0 | 3 | 1 | 2 | 0 |
| 7 | Kurt Busch | | | 1 | 3 | 1 | 2 | 0 |
| 8 | Kevin Harvick | | | 0 | 3 | 0 | 1 | 1 |
| 9 | Kasey Kahne | | | 0 | 3 | 1 | 2 | 0 |
| 10 | Jamie McMurray | | | 0 | 3 | 0 | 2 | 0 |
| 11 | Trevor Bayne | | | 0 | 3 | 0 | 1 | 0 |
| 12 | Clint Bowyer | | | 0 | 3 | 0 | 1 | 0 |
| 13 | Matt Kenseth | | | 0 | 3 | 1 | 2 | 0 |
| 14 | Aric Almirola | | | 0 | 3 | 1 | 1 | 0 |
| 15 | Denny Hamlin | | | 0 | 3 | 0 | 1 | 0 |
| 16 | Paul Menard | | | 0 | 3 | 1 | 1 | 0 |
| 17 | Ryan Newman | | | 0 | 3 | 0 | 0 | 0 |
| 18 | Jimmie Johnson | | | 0 | 3 | 0 | 0 | 0 |
| 19 | Kyle Busch | | | 0 | 3 | 0 | 0 | 0 |
| 20 | Erik Jones | | | 0 | 3 | 0 | 0 | 0 |
| 21 | Michael McDowell | | | 0 | 3 | 0 | 0 | 0 |
| 22 | Matt DiBenedetto | | | 0 | 3 | 0 | 1 | 0 |
| 23 | Ty Dillon | | | 0 | 3 | 0 | 0 | 0 |
| 24 | Cole Whitt | | | 0 | 3 | 0 | 0 | 0 |
| 25 | Austin Dillon | | | 0 | 3 | 0 | 0 | 0 |
| 26 | Landon Cassill | | | 0 | 3 | 0 | 0 | 0 |
| 27 | Dale Earnhardt Jr. | | | 0 | 3 | 0 | 0 | 0 |
| 28 | Daniel Suarez | | | 0 | 3 | 0 | 0 | 0 |
| 29 | Ricky Stenhouse Jr. | | | 0 | 3 | 0 | 0 | 0 |
| 30 | Danica Patrick | | | 0 | 3 | 0 | 0 | 0 |
| 31 | David Ragan | | | 0 | 3 | 0 | 0 | 0 |
| 32 | Michael Waltrip | | | 0 | 1 | 0 | 1 | 0 |
| 33 | Chris Buescher | | | 0 | 3 | 0 | 0 | 0 |
| 34 | AJ Allmendinger | | | 0 | 3 | 1 | 1 | 0 |
| 35 | Jeffrey Earnhardt | | | 0 | 3 | 0 | 0 | 0 |
| 36 | Corey LaJoie | | | 0 | 3 | 0 | 0 | 0 |
| 37 | Reed Sorenson | | | 0 | 2 | 0 | 0 | 0 |
| 38 | Gray Gaulding | | | 0 | 2 | 0 | 0 | 0 |
| 39 | Derrike Cope | | | 0 | 2 | 0 | 0 | 0 |
| 40 | D.J. Kennington | | | 0 | 1 | 0 | 0 | 0 |
| 41 | Cody Ware | | | 0 | 1 | 0 | 0 | 0 |
| 42 | Brendan Gaughan | | | 0 | 1 | 0 | 0 | 0 |
| 43 | Elliott Sadler | | | 0 | 1 | 0 | 0 | 0 |
| 44 | Joey Gase | | | 0 | 1 | 0 | 0 | 0 |
| 45 | Timmy Hill | | | 0 | 1 | 0 | 0 | 0 |