Meeke maintains control at Rally Mexico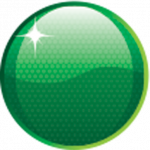 Kris Meeke remains in the box seat to win Rally Mexico after another measured drive through the second full day of competition outside the city of Leon.
The Citroen driver maintained his margin over world championship Sebastien Ogier aboard a Ford during the morning stages. That was increased in the afternoon loop thanks in no part to an inspired tyre choice and a spin from the Frenchman.
The Ulsterman started the day with a 20.9sec lead and that was increased to 30.9-sec with just two stages, but 54.9km, of competition to run on the final day.
"Following a solid morning, we knew the afternoon loop could be decisive after going for a harder tyre choice than our direct rivals. I had to make it stick… and it worked!," said Meeke.
"On the longest stage, I was able to pull clear. I've now got a healthy lead in the overall standings, but we'll need to keep it neat and tidy tomorrow. I'm pleased to have been able to show the potential of the Citroën C3 WRC. I knew we had done a good job on the car!
"I'm also proud to have been quicker than Sébastien Ogier in normal racing conditions, without anyone mentioning the start order."
Although Ogier was pushing, it was not an all-out attack as the Ford driver looks set to regain the points lead as Jari-Matti Latvala sits back in sixth. The Toyota driver resigned to testing in competition as the Yaris has not matched the pace of Citroen, Ford and Hyundai.
Tyres were a major talking point on the day with Thierry Neuville suffering from degradation, but does hold third overall but it 39.6sec behind Ogier.
Ott Tanak sits fourth after again handling issues saw his pace slip in the morning. He did find a better balance in the afternoon.
New Zealand's Hayden Paddon had a better day, but like his Hyundai team-mate Neuville, did suffer from excessive tyre wear. He did move from seventh to fifth outright.
"The team did a great job to fix the car after our engine misfire issues on Friday,"said Paddon.
"It's never easy to respond to pressured situations but they did just that, and I have generally felt comfortable in the car.
"We had an issue towards the end of the morning loop, in El Brinco, where we slid wide on a right-handed just 2km from the end. We hit a rock that caused an instant puncture. Apart from that, though, it's been a more positive day.
"Patience has rewarded us with fifth place so far but we need to find more speed. We have time to study things tonight and make some improvements for tomorrow."
Juho Hanninen is just behind his Toyota team-mate Latvala. The early rally leader battling illness in the high altitude of Mexico.
Dani Sordo had a 10-minute time penalty overturned, but the Hyundai driver does trail back in seventh.
Likewise Elfyn Evans has shown pace as he would have been well inside the top five if not for a 5-minute penalty for an engine change after the shakedown.
Stephane Lefebvre was the day's main casualty. The Frenchman slid his C3 off the road and remained there, while Lorenzo Bertelli rolled his Fiesta at a hairpin.
VIDEO: Leg 2 Highlights

Rally Mexico – End of Leg 2
| | | | | |
| --- | --- | --- | --- | --- |
| Pos | No. | Driver | Car | Time/Gap |
| 1. | 7 | Kris Meeke | Citroen | 2:47:33. |
| 2. | 1 | Sebestien Ogier | Ford | +0:30.9 |
| 3. | 5 | Thierry Neuville | Hyundai | +1:10.5 |
| 4. | 2 | Ott Tanak | Ford | +2:12.6 |
| 5. | 4 | Hayden Paddon | Hyundai | +3:25.5 |
| 6. | 10 | Jari-Matti Latvala | Toyota | +4:32.6 |
| 7. | 11 | Juho Hanninen | Toyota | +4:33.9 |
| 8. | 6 | Dani Sordo | Hyundai | +5:16.1 |
| 9. | 3 | Elfyn Evans | Ford | +8:22.1 |
| 10. | 30 | Pontus Tidemand | Skoda | +9:26.4 |