WRC stars left carless in Mexico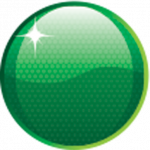 Rally Mexico organisers have been forced to cancel the morning stages of the first full day of competition after competitors were left without cars to drive.
The rally got underway with a twin-running of a street stage in Mexico City on Thursday night local time. All cars were then put on transporters for a 400km journey to the rally base in León. Drivers were flown back to ensure they were refreshed for the start of Friday's leg.
However, a serious crash not involving any of the Rally Mexico vehicles, closed the freeway. Not only were the rally cars held-up, but also several crew members who travelled by road.
The transporters and team support staff did not reach León until almost 08.30, just 90 minutes before the first full day of competition was due to start.
As a result organisers cancelled the first pass through the marathon 54.90km El Chocolate and the 19.68km Las Minas.
Taking the start of the event to one of the world's biggest cities has plenty of merit, but logistical issues are always an issue. In 2007 the same type of plan occurred at Rally Argentina when the opening was held at the famous River Plate Stadium in Buenos Aires. Then the cars and crews had to travel 700km to Cordoba for the rally proper. On that occasion the cars made it to the service park as planned. However, massive storms forced the grounding of planes. With a number of drivers forced to sleep in the terminal, the first leg had six stages cancelled.
Rally Mexico will resume after the lunch break later this morning Australian time with Toyota's Juho Hanninen in the lead. It will include runs over El Chocolate and Las Minas, plus the three short stages in the evening including the spectacular Guanajuato street stage.
VIDEO: Cars delayed at Rally Mexico