Aussie secures Audi Super GT drive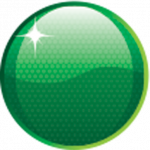 Australian driver Jake Parsons will return to Asia this season to drive a Team Taisan SARD Audi in the competitive Japanese Super GT Series.
The 22-year-old will partner Japanese driver Shinnosuke Yamada in the #26 GT300 Audi R8 for the eight-round endurance championship, which gets under way at Okayama on April 8-9.
This year will also include the return of the famous Suzuka 1000km event on August 27.
Team SARD have a strong pedigree in the series, having won the GT500 championship last year with former Formula 1 driver, Heikki Kovalainen and Kohei Hirate.
Parsons won the 2014 Asia Cup Series was runner-up in the Formula Masters China Series in 2015 and is keen to lay the foundation for a long career back in Asia with some strong results this season.
"This is somewhere I've wanted to race for quite a while," said Parsons, who got his year off to a strong start with some consistent speed in a Ginetta GT4 at the recent Bathurst 12-hour.
"Super GT is Japan's premier racing series, with major manufacturer backing, and I'm really keen to establish myself here.
"It's a big transition year, but I have some big expectations and aims. I'm ready to work hard and achieve my goals."
Team Taisan SARD boss, Ricky Chiba, spoke highly about the young Aussie joining his team
"It is my dream to work together with a young driver who has the desire to be a champion," said Chiba.
"We welcome Jake to the family to make our dream come true of winning the SGT-300 championship."
Although he will be the only Australian racing in the series, Parsons is following in the successful wheel tracks of two fellow antipodean drivers by working with Chiba.
"Jake will be my third Australian, after 1977 with Alan Jones in the Shadow F1 and Mark Skaife in the 1991 Macau GP," said Chiba, who has worked in F1, Indy and sportscars. He also has eight Super GT championship victories in his CV.
After a frustrating season in the Pro Mazda Series in the US last year, Parsons is now totally focused on being successful in the Japanese series and adapting himself to the country's lifestyle.
"I love how different the food, culture and language is here," said Parsons, who was born in Melbourne and raised in Sydney.
"I am even taking extra Japanese lessons and really want to have a grasp on the language as quickly as possible."
Super GT 2017 Calendar 
Rd1: Okayama GT 300km. Okayama International Circuit – April 9
Rd2: Fuji GT 500km, Fuji Speedway – May 4
Rd3: Autopolis GT 300km, Autopolis – May 21
Rd4: Sugo GT 300km, Sportsland SUGO – July 23
Rd5: Fuji GT 300km, Fuji Speedway – August 6
Rd6: 46th International Suzuka 1000km 1000km, Suzuka Circuit – August 27
Rd7: Buriram United Super GT Race 300km, Thailand Chang International Circuit – October 8
Rd8: Motegi GT 250km, Twin Ring Motegi –November 12