Brock's Dakar Holden destroyed in Gold Coast fire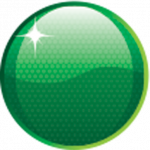 Peter Brock's last potential race car has been destroyed in a garage fire on Queensland's Gold Coast.
It is believed the Holden Adventra Dakar rally car was being worked on by designer Robert D'Ercole in preparation for a local car show when a blaze ignited and ripped through the garage destroying the race car and a road car under an adjoining shelter.
It is understood D'Ercole was treated at a local hospital for smoke inhalation and burns.
The car, which spent sometime at the Queensland Motorsport Museum in Ipswich, had been advertised on Speedcafe.com Classifieds for $185,000.
A secret plan to launch an all-Australian attack on the Dakar Rally in 2007 or 2008 was well advanced, with Brock penciled in to drive the V8-powered Holden Adventra, before his death in a Daytona Coupe in Targa West in 2006.
D'Ercole and Brock had originally planned to compete in the 2006 Dakar, but they were beaten by time and budget restraints (see video below).
Five years after Brock's death, D'Ercole revealed the secret project.
D'Ercole had built the car to its 2006-look with a Holden Racing Team livery, although it did not include an engine or mechanicals.
The car was built to comply with the FIA Rally Raid regulations as they were written in the mid 2000 era.
The car was to run in the 4WD class but was also designed to be run as a 2WD if needed to take advantage of the extra freedoms allowed at that period.
Based around the shape and dimensions of the 4WD Holden Adventra, the model uses a bespoke full spaceframe chassis with non-stressed composite outer panels, the same format still used to this day by all outright Dakar cars.
VIDEO: Fire destroys Peter Brock Adventra 
VIDEO: Brock reveals his plans for the Holden Adventra