Canberra to host Asia Pacific Rally round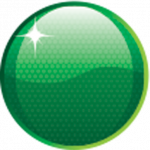 For the first time since 2008 Canberra will host a round of the Asia-Pacific Rally Championship following the cancellation of the Rally of Queensland on the Sunshine Coast.
CAMS has confirmed that The Brindabella Motorsport Club has agreed to terms that will result in Canberra's National Capital Rally stepping up to become the new round of the APRC from 26-28 May.
Moving the APRC segment to the Canberra event became a priority after it was confirmed that the Rally of Queensland has been cancelled last Friday.
"Full credit goes to Martin Holberton and the Brindabella Motorsport Club. It's simply outstanding that they've been able to pull this opportunity together and we think that the National Capital Rally will be greatly enhanced with the addition of the APRC," said CAMS General Manager of Motor Sport – Events Michael Smith.
Canberra had hosted the APRC round between 1999-2008 and organisers said the opportunity to have the FIA series return as part of the National Capital Rally made sense.
"The event returning to Canberra is the culmination of several years of work with the community to grow the event with increased competitor numbers and spectators. This year we will see international cars come to the capital with multi-million global viewership," said Holberton.
"The event is already shaping up to be an excellent one, with increased spectating opportunities demonstrating the best parts of Canberra dirt roads in the Cotter and Kowen forests."
"It is important to pay tribute to Mike Bell, who provided great leadership and development to the club which brought us a round of the FIA Asia-Pacific Championship round in the first place."
The six-round Asia-Pacific Rally Championship also includes events in New Zealand, China, Malaysia, Japan and India.
The 2017 FIA APRC National Capital Rally is also the third round of the Australian Rally Championship.