Supercars drivers clear on redress compromise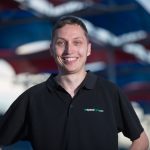 Supercars' revised rules including a compromise regarding the controversial redress procedure has been seen as a step forward, according to drivers.
The category issued its final draft of its new rules of engagement to drivers and teams ahead of the Clipsal 500 this week following an 18 month review.
Initial guidelines were outlined to drivers at last month's Sydney Motorsport tyre test which included the abolishment of the redress procedure.
The announcement sparked mixed reviews in the paddock with some drivers fearing that its removal would prevent competitors from attempting overtaking manoeuvres.
Under the latest draft of the rules, the category has backflipped on its complete removal with a voluntary redress still available to drivers.
The procedure will be looked on favourably by stewards when investigating incidents between two cars, although Supercars has clarified that the redress would only be in play for one-on-one situations.
If any other cars emerge between the two involved in the incident before a repositioning can be undertaken then a penalty will be applied.
DJR Team Penske's Scott McLaughlin says he would be surprised if any drivers were unsure of the conduct expected ahead of today's first 250km race.
"I think the meeting (to discuss the rules) was good and had to happen," McLaughlin told Speedcafe.com.
"I think it is a step in the right direction and one of the best things they have done in a long time."
Triple Eight's Craig Lowndes believes the latest rules revamp is much clearer but was keen to point out that redressing is entirely dependent on the driver during controversial incidents.
"All we want as drivers is consistency and to know what the parameters are and I think they have made it a lot clearer now," Lowndes told Speedcafe.com.
"It is down to us to decide whether we believe that we have done something that needs to be undone. In my view it is pretty clear.
"If you disrupt a car in front and it only affects the two cars, then a redress is probably suitable. If it affects other people then the redress doesn't work."
DJR Team Penske managing director Ryan Story however feels there will always be ambiguity in controversial incidents and it will take time for everyone to adapt to the new code of conduct.
"There is always going to be a element of ambiguity and an aggrieved party and somebody who thinks they are hard done by," Story told Speedcafe.com.
"All you can hope for is there is some degree of consistency and to Supercars' credit they have made sure the same stewards attend the meetings.
"I'm looking forward to seeing how it plays out. If the rules are consistently applied, everyone should know where they stand.
"There is quite a bit to the guidelines and I think it is going to take time for everyone to understand it including the stewards.
"Whatever the rules, we have to live within the confines of those."
However, not all of the Supercars paddock feel the rule change was required.
GRM boss Garry Rogers felt the guidelines in place last season were perfectly acceptable.
"I think the last 12 months has really proven as good as it's ever going to be and I find it extremely disappointing that they had to make a change," said Rogers.
"There was a document handed to the teams and I'm sure there's been discussions.
"You still have people making decisions and occasionally they get them wrong, but if they stand by them and get on with their affairs, you win a few and you lose a few."
The opening race of the 2017 Supercars Championship is scheduled for 1520 local time.