Porsche to supply Supercars support vehicles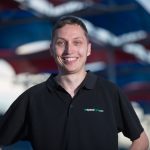 Porsche Cars Australia has signed a deal with the Virgin Australia Supercars Championship to supply the safety, medical and course cars for the 2017 season.
The German marque's Cayenne S Diesel will feature at each of the 15 Supercars Championship events as the safety and medical Cars, while the Cayenne Diesel Platinum Edition will be used as the Course Car.
"We are proud to be able to lead the way for the Virgin Australia Supercars Championship with the supply of the series' Safety Car, Medical Car and Course Car throughout 2017," said Director of Public Relations and Motorsport at Porsche Cars Australia Paul Ellis.
"All Porsches are at home on the race track and each of these Cayennes will be more than capable to fulfil the task at hand – and will no doubt put a smile on the face of those tasked with driving them.
"This partnership reaffirms the strength of the relationship between Porsche and the Supercars Championship."
In addition to the Porsche announcement, Shell has been named as the official series partner for the next three years.
"Shell is renowned globally for its quality fuels so having the brand officially associated with Supercars is a coup in Australian motorsport," said Supercars CEO James Warburton.
"Our race teams and our fans want the best for their vehicles and Shell strives to achieve this – annually they invest $1.5b in research and development to advance fuel products," he said.
"The engine technology powering Supercars continues to evolve and Shell's high performance fuels are a great match for these high performance vehicles."