Speedcafe.com goes from strength to strength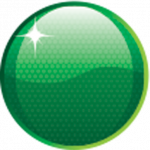 Speedcafe.com will start from pole position after a record-breaking start to 2017.
Following a 12-month increase in readership/viewership of more than eight per cent to 31.1 million page views in 2016, the Australian-based site now sits in the top five independently-owned motorsport news outlets in the world.
Using last year as a strong foundation, the first two months of 2017 have seen an impressive increase of 24 percent in numbers when a direct comparison is made with the same period last year.
This week the site has introduced the "Memory Lane" feature section which is a strategic alliance between Speedcafe.com and well-known Supercars historian Aaron Noonan and his AN1 Images business.
Each week Speedcafe.com will publish a rare image from the AN1 image library with a detailed description about its history from Noonan himself. Fans will have the chance to then order the image for their personal collection.
Speedcafe.com also welcomed the first weekly column from US-based motorsport deyon Gordon Kirby, who was the North American contributor of Autosport magazine for 32 years.
"The Way It Is" will look at a current topic in the world of motorsport or have a nostalgic look back at some of the sport's greatest competitors or events.
Speedcafe.com will again be the presenting partner of the Australian Motor Sport Hall of Fame, which will be highlighted by a black-tie dinner on Friday, March 24 in Melbourne. Speedcafe.com also continues as the host of the Hall of Fame website site.
FIA President Jean Todt will be a special guest at this year's dinner and there are a couple of other surprises expected on the night.
A change in Speedcafe.com staffing has seen Tom Howard promoted to the senior editorial role and his adaption to the position has already produced some impressive results.
There are also several other exciting additions to the site which will be introduced in coming weeks.
In the last six years Speedcafe.com has become a valuable and respected part of the motorsport community on a local, national and international level.
The site has one of the most loyal readerships in the business and continues to grow by the day, according to General Manager, Justin Murray.
"The response from the fans to our services in the first couple of months of 2017 has been fantastic," said Murray.
"We are continually looking at ways to improve our content and to become an even more valuable part of the motorsport community.
"Whether it is grassroots events or the AGP, we want to provide an opportunity for people to tell their story."
Speedcafe.com is only possible because of the financial commitment from its loyal and passionate group of Platinum Partners which include PIRTEK, Castrol, Armor All, Supercheap Auto, Caltex, Dunlop, GearWrench, Apex Replicas, Jobstop.com and Preston Hire.
"Our Platinum Partner group is first class and play an active role in helping us ensure that Speedcafe.com remains First, Fast and Free for the fans," said Murray.
Speedcafe.com will provide flag to flag coverage of this weekend's Clipsal 500, including live updates of every Supercar session from 9.40am Adelaide time (10:10am EDST) tomorrow.