New tyres to threaten Clipsal 500 lap records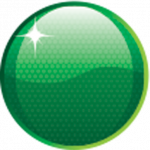 Dunlop is predicting track records will come under threat at this weekend's Clipsal 500 following the introduction of new construction tyres for the 2017 Virgin Australia Supercars Championship.
The time honoured Supercars season opener in Adelaide will see the new rubber make its race debut having come under intense scrutiny at the recently organised tyre test at Sydney Motorsport Park.
Dunlop's new construction for its soft and super-soft compounds showed glimpses of its potential at last week's test when Nissan Motorsport's Rick Kelly clocked the fastest ever Supercars lap around the venue to top the times.
The changes represent the most significant shake-up since Dunlop first launched a Supercars control tyre in 2002.
THE FINAL RACE OF THE 2023 REPCO SUPERCARS CHAMPIONSHIP ON ONE OF THE WORLD'S BEST STREET CIRCUITS. GO ALL IN AT THE VAILO ADELAIDE 500, CLICK HERE TO BUY TICKETS
The tyre is approximately 15mm wider as well as heavier than its predecessor and is a very different shape due to a flatter tread surface from sidewall to sidewall, which will result in more rubber on the road.
Each car in the Supercars Championship will be allocated 432 tyres for the season.
Drivers have openly admitted the new tyres offer a grip advantage which should translate to faster times this season.
Following extensive analysis of the tyres, Dunlop's Australian motorsport boss Kevin Fitzsimons believes that given the right conditions almost every track record could be under threat this season, beginning at Adelaide this weekend
The data and the initial feedback from the teams after last week's open test at Sydney Motorsport Park points towards the new Dunlop being the most durable and fastest Supercar tyre produced.
"The feedback from the test at Sydney Motorsport Park last week was very encouraging and everything indicates we will have a faster and more durable tyre," said Fitzsimons, who has not missed a round of the Australian Touring Car or Supercar Championship since starting in the business at Sandown in 1990.
"I am sure there will be plenty of Supercar track records that will come under threat this season given the right conditions.
"They could be under threat as soon as this weekend at the opening round in Adelaide.
"There has definitely been a leap forward and that can only mean faster and better racing for the fans."
Of the 15 tracks used by Supercars this season there are 10 different drivers who currently hold lap records and eight who own qualifying records and all of them will be competing this year.
The first records to be put under the microscope will be at the 3.22km Adelaide Parklands street circuit this weekend where Fabian Coulthard set a new qualifying mark of 1:20.01s last year in his DJR Team Penske Ford.
The Adelaide race lap record of 1:21.05s was set by Jamie Whincup in a Holden Commodore back in 2012.
Whincup was the closest to his own record last year with a lap of 1:21.5714 in Saturday's opening race.
The longest-established lap records stand at Darwin's Hidden Valley Raceway and Perth's Barbagallo Raceway, which were set in 1999 and 2004 respectively by Jason Bright, who resumes his career in the Mega Limited Prodrive Falcon this season.
Bright is one of the most experienced drivers in the category and the former Bathurst 1000 winner also believes that the new Dunlop Sport Maxx tyre will increase both qualifying and race pace.
"It was quite amazing to see the speed from the new Dunlop straight out of the box on such a hot day at Sydney Motorsport Park," said Bright.
"There is no doubt that if the conditions are right then track records will be under threat at a lot of circuits this year.
"I would be pretty happy to keep my name in the record books at Barbagallo and Darwin and maybe add a couple more along the way.
"Everything points towards more speed and durability and that can only be good for everyone."
While the teams enjoyed a full day of testing at Sydney Motorsport Park last Tuesday, they will only have two 40-minute sessions in Adelaide on Friday before qualifying.