Karting Australia launches new initiative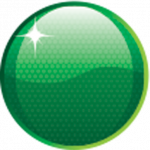 Karting Australia will continue its push to increase numbers in grassroots motorsport with a new 'Bring a Mate' program being launched this month.
Bring a Mate has been designed to allow people who are interested karting to get behind the wheel of a genuine race kart on one of Karting Australia's 88 licensed tracks.
"The Bring a Mate program is an opportunity for women, men, boys and girls to experience kart racing," said Karting Australia's Kelvin O'Reilly.
"Our research through the years has confirmed about 70% of our license holders became involved in the sport courtesy of a friend or family who were involved in karting.
"The Bring a Mate program makes it even easier for these people to get involved."
The Bring a Mate days will be organised by clubs across the country and will encourage currently licensed junior and senior karters to bring someone new to the sport and lend them their equipment for the day.
Clubs can also invite local kart shops to participate provided that they are the holders of a current Dealer Trade License. The dealers can then provide equipment for potential customers.
The program is open to women and men, girls and boys so long as they are in the year of their twelfth (12th) birthday or older.
'Bring a Mate' is a demonstration experience, no competitive element is involved and will compliment the successful Junior Sprockets program for cadet and junior karters.
The first Bring a Mate event will be conducted at the Ipswich Kart Club in Queensland on Saturday March 18.