Speedcafe.com walks down memory lane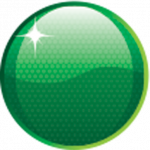 Speedcafe.com has joined forces with highly-regarded motorsport historian Aaron Noonan to create a unique weekly feature section titled Memory Lane.
Every Wednesday, Speedcafe.com will exclusively publish an image from the AN1 Images library with a special editorial from Noonan, who will not only provide a great description of the shot, but some entertaining and informative trivia as well.
Fans will have the opportunity to buy the published image online through the AN1 images website.
The addition of Noonan to the Speedcafe.com team is part of the site's commitment to more unique national and international content for the fans, according to General Manager, Justin Murray.
"When it comes to the history of Australian motorsport there are not too many in the business who are more knowledgeable than Aaron Noonan," said Murray.
"Despite his age, Noonan has an incredible library of facts in his brain and in his filing cabinets.
"We believe our weekly Memory Lane feature will be a terrific addition to our content mix which the fans will really enjoy. And if they love the pic, they can add it to their collection by purchasing it through the AN1 Images website."
AN1 Images is an ever-growing, online photo archive specialising in Australian motorsport history covering the 1960s through to modern racing.
It provides service to a wide range of clients including media organisations, social content creators, private car owners and race fans.
Noonan developed the service through the acquisition and cultivation of a range of significant image libraries from some of the sport's best photographers including Graeme Neander, Justin Deeley, Ian Smith and Terry Russell.
Noonan is a veteran of nearly 20 years in the Australian motorsport media in a career spanning stints as a journalist, media manager and television producer and presenter.
He's hosted, commentated and reported in a range of live and post-produced Supercars telecasts (including Logie Award-winning Bathurst telecasts) and was co-host and producer of the award-winning Shannons Legends of Motorsport series.
"Speedcafe.com has really become the bible for motorsport fans in this part of the world and has really developed a respected position on the world stage," said Noonan.
"The fans really love to check out these old images and enjoy some of the bizarre and quirky stories behind them.
"The fans deserve the chance to enjoy them and there is no better way to get them out there than through Speedcafe.com.
"If they want to enjoy them permanently, then they can click on our link and purchase them directly from the AN1 Images site."
The first of the weekly Speedcafe.com Memory Lane features appears tomorrow.