Fast Facts: NASCAR's Daytona 500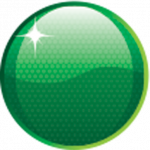 Speedcafe.com takes a look at the facts and figures ahead of NASCAR's time-honoured Daytona 500.
Chase Eillott will start from the pole and will share the front row with fan favourite Dale Earnhardt Jr, who is making his return to the sport after missing the final 18 races of 2016 while recovering from concussion-like symptoms.
Despite his absence from the sport, Earnhardt Jr (Hendrick Motorsports) will start as a 5/1 favourite from Team Penske's Brad Keselowski (7/1) and Hendrick Motorsports' Jimmie Johnson (10/1), who will start seventh and 26th respectively.
Fans will be hoping for a similar finish to last year when Denny Hamlin edged past Martin Truex Jr to clinch the win by 0.01s in the event's closest ever finish.
In Australia, the action starts at 4am (EDST) on Fox Sports 5.
2017 Daytona 500 Facts and Figures
Australian TV: 4am-9am – Fox Sports 5 (EDST)
Where: Daytona International Speedway, 2.5-mile tri-oval in Daytona, Florida
Green flag: 2:30 p.m. US Eastern Time
Weather Forecast: Sunny with a high temperature of 68 degrees (20 celsius), according to the National Weather Service. North-northeast winds of 10 to 15 mph (16kpm-24kpm), with gusts up to 20 mph (32kph)
National anthem: Jordin Sparks, starring in "God Bless the Broken Road," DAV Ambassador
Grand Marshal: Actor Owen Wilson
Race distance: 200 laps, 500 miles
Pit road speed: 55 mph (88kph)
Caution car speed: 70 mph (112kph)
Trophy: The winner of the Daytona 500 is presented with the Harley J. Earl Trophy in Victory Lane, and the winning car is displayed, in race-winning condition, for one year at Daytona 500 Experience, a museum and gallery adjacent to Daytona International Speedway.
Event Facts:
"The Great American Race" is 200 laps and covers 500 miles. (800km)
February 22, 1959 – The first Daytona 500 is held and Lee Petty defeats Johnny Beauchamp.
February 18, 2001 – Seven time NASCAR Winston Cup champion Dale Earnhardt dies in a crash on the final lap of the 43rd Daytona 500.
Records:
Most Victories: (7) Richard Petty (1964, 66, 71, 73, 74, 79, 81)
Most Consecutive Victories: (2) Richard Petty (1973-74); Cale Yarborough (1983-84); Sterling Marlin (1994-95)
Most Career Starts: (33) Dave Marcis
Most Times Completing All 500 Miles: (16) Bill Elliott
Most Miles Completed: (14,892.5 miles; 5,957 laps) Terry Labonte
Driver Leading the Most Laps and Winning: (184) Richard Petty (1964)
Driver Leading the Fewest Laps and Winning: (2) Jamie McMurray (2010)
Lowest Starting Position by a Winner: (39) Matt Kenseth (2009)
Fastest Winning Speed: 177.602 mph (284.163kph) , Buddy Baker (1980)
Slowest Winning Speed: 124.740 mph (199.584kph), Junior Johnson (1960)
Youngest Winner: 20 years, 0 months, 1 day, Trevor Bayne (2011)
Oldest Winner: 50 years, 2 months, 11 days, Bobby Allison (1988)
Daytona 500 Starting Line-up
| | | |
| --- | --- | --- |
| START | DRIVER | TEAM |
| 1. | Chase Elliott | Hendrick Motorsports |
| 2. | Dale Earnhardt Jr. | Hendrick Motorsports |
| 3. | Jamie McMurray | Chip Ganassi Racing |
| 4. | Denny Hamlin | Joe Gibbs Racing |
| 5. | Kevin Harvick | Stewart-Haas Racing |
| 6. | Clint Bowyer | Stewart-Haas Racing |
| 7. | Brad Keselowski | Team Penske |
| 8. | Kurt Busch | Stewart-Haas Racing |
| 9. | Matt Kenseth | Joe Gibbs Racing |
| 10. | AJ Allmendinger | JTG Daugherty Racing |
| 11. | Trevor Bayne | Roush Fenway Racing |
| 12. | Austin Dillon | Richard Childress Racing |
| 13. | Martin Truex Jr. | Furniture Row Racing |
| 14. | Danica Patrick | Stewart-Haas Racing |
| 15. | Aric Almirola | Richard Petty Motorsports |
| 16. | Ryan Newman | Richard Childress Racing |
| 17. | Joey Logano | Team Penske |
| 18. | Kyle Larson | Chip Ganassi Racing |
| 19. | Cole Whitt | TriStar Motorsports |
| 20. | Ty Dillon | Germain Racing |
| 21. | Daniel Suarez | Joe Gibbs Racing |
| 22. | David Ragan | Front Row Motorsports |
| 23. | Kyle Busch | Joe Gibbs Racing |
| 24. | Michael McDowell | Leavine Family Racing |
| 25. | Ricky Stenhouse Jr. | Roush Fenway Racing |
| 26. | Jimmie Johnson | Hendrick Motorsports |
| 27. | Matt DiBenedetto | Go Fas Racing |
| 28. | Kasey Kahne | Hendrick Motorsports |
| 29. | Landon Cassill | Front Row Motorsports |
| 30. | D.J. Kennington* | Gaunt Brothers Racing |
| 31. | Chris Buescher | JTG Daugherty Racing |
| 32. | Michael Waltrip | Premium Motorsports |
| 33. | Joey Gase | BK Racing |
| 34. | Jeffrey Earnhardt | Circle Sport – The Motorsports Group |
| 35. | Corey LaJoie* | BK Racing |
| 36. | Erik Jones | Wood Brothers Racing |
| 37. | Paul Menard | Richard Childress Racing |
| 38. | Ryan Blaney | Premium Motorsports |
| 39. | Brendan Gaughan* | Beard Motorsports |
| 40. | Elliott Sadler* | Tommy Baldwin Racing |