Production car enduro added to Muscle Car Masters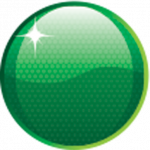 A six hour production car endurance race will feature on the support bill at this year's Muscle Car Masters event at Sydney Motorsport Park from October 27-29.
The race, promoted by the Australian Racing Drivers' Club, replaces the 10 Hours of Sydney production car contest (January 13-5), which was postponed by organisers in December.
Joining a packed Muscle Car Masters schedule, the revamped version of the race will see competitors tackle two, three hour segments with the first to begin on Saturday evening.
The completion of the race will take place on the Sunday morning.
An array of more than 200 vehicles are eligible to compete including production touring cars and sportscars, ranging from the Lotus Exige/Elise sports cars to vehicles like the Mitsubishi Lancer EVO, Holden Commodore/HSV and Toyota 86s amongst others.
Improved Production vehicles will also be eligible, with classes for both over and under two-litre cars featuring alongside the existing Production Car and Production Sports Car categories.
"The introduction of the 6 Hours of Sydney within the fantastic Australian Muscle Car Masters event is a win-win for fans and competitors alike," said ARDC CEO Glenn Matthews.
"It offers potential competitors a high profile race meeting that remains one of the most popular held at Sydney Motor Sport Park each year. Fans will enjoy a different style of racing for that weekend and an even broader array of vehicles.
"We think it integrates well into the existing Muscle Car Masters concept and evolves the event moving forward into the future.
"We are strong supporters of the concept and think it will be a fantastic addition to the event."
All cars will be required to run a control R-Spec tyre, with the brand yet to be finalised.