CAFE CHAT: Jonathan Rea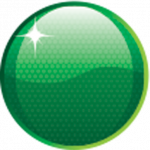 Jonathan Rea will embark on his first steps toward making World Superbike history at Phillip Island this weekend.
The opening round of the Championship will see the Northern Irishman as a strong favourite to become the first rider to win three consecutive World titles in Superbikes.
Rea is the defending two-time World Superbike Champion.
After testing at Phillip Island aboard his Kawasaki ZX-10R at the start of the week, the Northern-Irishman spoke about his motivation to become the first to claim a hat-trick in the WSBK.
The Kawasaki ZX-10R rider, who spends the summer months at Phillip Island after marrying local Tatiana Weston, was presented with the 'key' to Phillip Island just before Christmas.
His affinity with the Island is not the only reason he wants to repeat his dominance of the event from 12 months ago.
Rea is well aware of the challenge ahead including a key new regulation where the top three in the opening race of the weekend will start off the third row in the Sunday race.
Speedcafe.com's Ben Beazley spoke with Rea in Melbourne.
SPEEDCAFE: What's your motivation heading into the season opener at Phillip Island and the season ahead as a defending two-time World Superbike Champion?
JONATHAN REA: Honestly motivation changed a lot since I won my first championship.
In 2015 the motivation was being on the right bike at the right time and let's make it work and coming in as the underdog.
Last year it was about doing it again and on a new bike from Kawasaki.
This year it's about winning and not being beaten. We have left no stone unturned in preparation from my personal training and testing and putting the right people in the team.
I honestly feel stronger than ever. I actually feel like 2015 when we really dominated and this year I feel ready for a big challenge.
SPEEDCAFE: The competition never stands still in terms of riders and machinery.
REA: That's what has driven me. That fear. There's always someone ready to step up.
Chaz's (Davies) form last year was incredible. Apart from me he was the strongest guy.
My Kawasaki team-mate Tom Sykes has had dominant moments and if he can find consistency he can be the guy.
Eugene Laverty coming with Aprilia is quite fearful and Marco Melandri aboard the Ducati in winter testing is right up to speed straight away.
There's so many guys that I have to respect and will want to mount a challenge. But the key to my season is concentrating on myself, try not to make mistakes and stay healthy to the end of the year.
SPEEDCAFE: You say staying healthy at the top level of motorcycle racing is an obvious key.
REA: It's one lapse in concentration that can sideline you.
One of the fastest guys in Supersports in Kenan Sofuoglu is now flying home for surgery on an injured thumb and will miss the first two races.
There's always an injury around the corner and you just have to be clever and manage everything the best way possible.
SPEEDCAFE: Phillip Island is your second home, but it also kicks off the season so I guess it's very important to get the season started on the right foot?
REA: I have a lot of support locally in Phillip Island with more friends there than my wife who was born there.
It's an amazing place to start a year. You come here with all the anticipation to start the year.
Everyone's motivated and you are talking to me but there's at least five (other) guys who have every right to feel that they can win this weekend.
There's so much excitement for riders, teams and fans.
SPEEDCAFE: Can you talk more about about the changes in terms of the format and how you approach it?
REA: I just love to ride the bike. I'm lucky to get paid to do what I do.
No one likes change, but the key change is to the grid for Race 2 with a goal of appealing to a wider audience.
The change to putting the podium guys on the third row after Race 1 is something I don't completely agree with.
But I understand why they are doing it.
Change is change and you roll with it and worry about putting 22 laps together on Saturday and Sunday.