Shane Tucker to race Hedges Pro Stock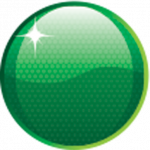 Australian NHRA Pro Stock racer, Shane Tucker, will pilot Jason Hedges Pontiac GXP at the Santo's Super Thunder event at Willowbank Raceway on April 14.
Tucker, who spends time between Queensland and his Texas base operating his business, Auzmet Architectural, says the calendars line up perfectly for April.
"The timing was perfect for me, as my business has me flying in and out of both countries throughout the year," said Tucker.
"So, when Jason approached Rob Tucker Racing, it was a good thing for all of us.
"Jason has the same outlook on business and racing as myself. 'If you're going to do it, do it right, as well as look and perform to your very best."
The DecoGlaze GXP has been putting in some strong outings and Tucker is yearning to be back behind the wheel again.
"I can't wait to drop the clutch in this badass car. It showed great promise running 6.96s at 196mph in Jason's first run back in November last year."
The popular Tucker stunned the Australian drag racing world in 2013 when he quit racing in Australia only to announce a few short months later he would be establishing the family race team in the US NHRA Pro Stock series with support from Monster Energy.
Stepping away from US racing in recent years to concentrate on building his business, the partnership with Hedges represents a high profile and welcome return to the sport.