Juncos announces Indy 500 plans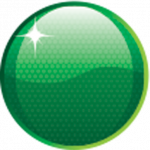 Road to Indy ladder squad, Juncos Racing, has formally announced plans to contest the Indianapolis 500 in May.
After buying a new facility at Speedway, Indianapolis, last year, Juncos put the final pieces of its plan to make the step-up to IndyCar in place when it bought the two IndyCar machines from KV Racing which recently closed its doors.
Juncos led Spencer Pigot to the 2015 Indy Lights title which is reflective of its success in the Mazda Road to Indy ladder competition of feeder categories.
Owner-founder, Argentina native Ricardo Juncos, said entering cars for the Indy 500 is a dream come true.
"This is a dream come true for me and my team," Juncos said.
Stan Sport is the only way to watch every round of the INDYCAR SERIES. Click here for all the action streaming ad-free, live and on demand.
"It's been only two months since our grand opening of the new Juncos Technical Center, which was a huge moment for us.
"Now we are becoming a new team in the Verizon IndyCar Series and will run in 'The Greatest Spectacle in Racing,' the Indianapolis 500. This is definitely one of the biggest moments in my life."
Juncos moved into a 40,000-square-foot building late last year with the premises offering multiple office spaces, eight car bays, paint booth, simulator room and machine shop, along with parking for multiple transporters.
Juncos Racing intends to expand its program to include the Verizon IndyCar Series with driver and manufacturer announcements expected in the near future.
Kevin Kalkhoven, the KV Racing Technology co-owner, is eager to lend his support to the Juncos Racing effort for the Indianapolis 500.
"We are delighted Ricardo is developing a program to progress to the Indy 500 and beyond," Kalkhoven said.
"We are committed to helping him and his team with our experience, equipment and data to best ensure a successful entry."