O'Keeffe keen to build on Carrera Cup experience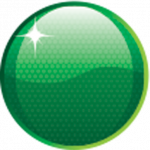 Dylan O'Keeffe is eager to become a regular front-runner in the 2017 Porsche Carrera Cup Australia Championship.
Facing his second season Carrera Cup after graduating from the GT3 Cup Challenge, the Melbourne teenager wants to fight up the front regularly this season.
Realising 12 top 10 results and a season-high best of fourth at the Hidden Valley round, O'Keeffe says he is ready to make a mark after a year of learning the ropes.
Fresh from his Class B victory at the Bathurst 12 Hour alongside Dean Grant, David Wall and Xavier West, O'Keeffe is looking to capitalise on the experience from last year.
"It's great to enter the 2017 season with a year's experience under my belt. Last year was a massive learning year for me and racing against the likes of Matt Campbell, Alex Davison and Steven Richards certainly allowed me to develop as a race driver," said O'Keeffe.
"I've completed a season in the current generation 911 GT3 Cup car and now have experience on all the 2017 circuits except for Sepang, so hopefully I can implement what I've learnt from last year and gain some strong results in 2017.
"The battle at the front of the 2017 field will likely be just as competitive as it was in 2016 and I can't wait to see how I stack up against some of the more experienced racers. Hopefully I can challenge for more top five and top three results as I improve throughout the season. I can't wait!"
O'Keeffe enters this season with major backing from APB Group, as well as support from President Limo Australia, and his car will continue to be run by Ash Seward Motorsport throughout the 2017 Carrera Cup championship.