Australian F3 Premier Series calendar unveiled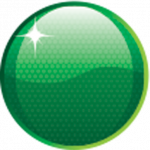 A six-round calendar has been confirmed for the revival of the Australian Formula 3 Premier Series.
The F3 Series is back with a rejuvenated structure after it faced being replaced by the stillborn Formula A Australia single-seater series.
Opening the fresh series is The Winton Raceway Open Wheel Festival from April 13-16 where competitors will fight for the new Rose City Trophy as well as points for the 2017 Series.
Formula 3 management will continue to co-ordinate a revitalised structure agreed upon by key stakeholders at a meeting held in Adelaide earlier this month.
"The new structure was formalised with input from key F3 team owners and participants to ensure that top level open-wheeler racing not only survives in Australia, but will expand in the future," newly appointed F3 management spokesperson Mike Drewer said.
"Formula 3 is a vital component of the pathway for talented young drivers whether their aspirations be directed to professional motorsport nationally or internationally".
The Formula 3 Series Premier Series will embrace entries that also includes older F3 chassis and other open-wheelers including Formula 1000, Formula Ford 2000, Formula Renault, Toyota Racing Series, Formula BMW and similar vehicles.
"This aspect may sound similar to the still-born Formula A proposal, but in fact allowance for such vehicles has been in the Formula 3 Management regulations for a number of years.
"We would warmly welcome such cars and competitors to the Formula 3 Premier Series', Drewer added.
A tyre contract for the series is expected to be announced in the near future.
2017 Australian Formula 3 Premier Series
Round 1: Winton Raceway (Vic) 13-16 April. The F3 Rose City Trophy
Round 2: Morgan Park (Qld) 19-21 May
Round 3: Mallala (SA) 9-11 June. The F3 Master of Mallala Cup
Round 4: Sydney Motorsport Park (NSW) 1-2 July
Round 5: Queensland Raceway (Qld) 15-17 September. The F3 City of Ipswich Super Prix'
Round 6: Wakefield Park (NSW) 20-22 October. The F3 City of Goulburn Trophy