Mawson beaten on countback in MRF Challenge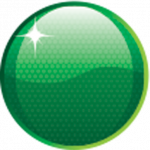 Australian Joey Mawson has fallen agonisingly short of securing the 2017 MRF Challenge title in Chennai.
Mawson led the four-round championship entering the final weekend of competition and appeared on track to secure the second open-wheel championship of his flourishing career.
The 2016 German F4 champion qualified in seventh place on the grid for the opening race ahead of finishing fourth.
He then atoned with victory in the second 15-lap race, leaving him with a 27-points lead with two races remaining.
Starting Race 3 from sixth position, Mawson clawed his way up the order to finish fourth while one of his main championship rivals, Mick Schumacher, crashed out of the race ending his title hopes.
Mawson's other main rival Harrison Newey, son of F1 design king Adrian Newey, took the win to ensure the battle for the title went down to the final race.
Starting from pole position in the final race, the grid set by the fastest laps of the weekend, Mawson made a tremendous start to lead the way.
Following a Safety Car intervention on the opening lap Mawson was pressured by Newey but the Australian held the English driver at bay for several laps.
With five laps remaining Newey found a way past Mawson with Schumacher also following him through relegating Mawson back to third place.
The victory and subsequent bonus points for the fastest lap by Newey was enough for him to draw level on points with Mawson.
However, Newey was awarded the title on a countback based a superior amount of wins.
"It has been a tough weekend, I had a difficult car all across the weekend battling with the set-up but I put up the best fight that I could," said Mawson.
"It hurts to lose by so little but it has been a good experience doing the MRF Challenge and I've really had some good battles while continually learning.
"A big thank you must go to the team at PODIUM who have put so much into me and I'm really looking forward to a big year ahead with them right behind me."
Mawson was the only driver to finish inside the top six in every one of the 16 races and recorded 12 podium results.