Marcos Ambrose's candid interview about quitting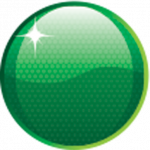 Marcos Ambrose has laid bare the reasons for his bombshell decision to turn his back on a Supercars return which saw him stand down from full-time duties with the DJR Team Penske squad in early 2015.
In a candid interview with Greg Rust during the annual national CAMS awards, Ambrose admitted that he had struggled to come to terms with the new-age Supercars and was 'burnt-out' from his 10-year NASCAR career.
Ambrose has also put a full stop on whether or not he will one day return to professional driving, indicating that part of his life is well and truly over.
The 2003 and 2004 V8 Supercars Champion is now content returning to his roots back in Tasmania where he has built a wilderness retreat, Thousand Lakes Lodge, which will be officially opened on February 27.
THE FINAL RACE OF THE 2023 REPCO SUPERCARS CHAMPIONSHIP ON ONE OF THE WORLD'S BEST STREET CIRCUITS. GO ALL IN AT THE VAILO ADELAIDE 500, CLICK HERE TO BUY TICKETS
"I really struggled when I came back to V8s a couple of years ago because the cars are very technical and they really don't move around like the old V8 Supercars which I'd grown up with," Ambrose said during the interview.
"The burn-out is certainly there and that's why when I came back to Australia I (eventually) realised I wasn't the right person to lead DJR Team Penske.
"I've paid my price in racing 40-plus races a year plus all the other events you do throughout the season.
"You super-size your career in one season pretty much over there (US).
"A lot of drivers do burn out.
"Carl Edwards just announced his retirement. Similar circumstances to me probably."
Ambrose said he remains perturbed by the fact that his decision to step away from leading the new DJR Team Penske alliance has been a let down for some people.
"I have no regrets (about stepping away)," Ambrose said.
"It's just unfortunate that I let people down. That's what really bugs me today."
Listen to the entire compelling interview, divided into two parts, below