Elliott leads all-Hendrick front row for Daytona 500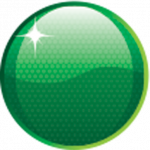 Chase Elliott has repeated as the pole winner for the famed Daytona 500 as he led Hendrick Motorsports team-mate Dale Earnhardt Jr.
The time difference between the two was 0.002sec, Elliott's speed was 310.397km/h (192.872mph) while Earnhardt Jr. was 310.385km/h (192.864mph).
It is the third pole in-a-row for the Daytona 500 for the #24 car, after Jeff Gordon scored the top spot in 2015.
"This is really cool and a big thanks to the Hendrick engine shop and Chevrolet," said Elliott.
"Everybody at Hendrick Motorsports has done a lot of work in the off-season. This team definitely has the knack for these plate tracks. That stuff doesn't just happen by staying the same. Everybody is trying to get better and trying to make their cars faster and the engine shop is always finding new things.
"It's proof that they are improving and I'm happy to be part of it and looking forward to next Sunday.
"We would love to have a car that can win this thing and I believe we have a car that can do it."
The Hendrick duo are guaranteed their starting spots while the rest of the field will be set by the twin qualifying 150-mile Duel races set down for Thursday local time. The cars that finished in odd numbers during qualifying will take part in one of the qualifying races, while the even numbers will take part in the second duel race.
With 42 cars entered, two cars will miss the miss race after the duel races, meaning plenty is on the line.
Just who misses out is simply not on the results. All the leading teams are guaranteed a start as they have charters, or full-time places in the series. Brendan Gaughan and Elliott Sadler were the two fastest non-charter drivers and will start the race. The others must finish high up in the order to make their way into the Great American Race.
VIDEO: Chase Elliott speaks after qualifying

QUALIFYING: Daytona 500
| | | | | | |
| --- | --- | --- | --- | --- | --- |
| Cla | # | Driver | Manufacturer | Time/Gap | Mph |
| 1 | 24 | Chase Elliott | Chevrolet | 46.663 | 192.872 |
| 2 | 88 | Dale Earnhardt Jr. | Chevrolet | 0.002 | 192.864 |
| 3 | 2 | Brad Keselowski | Ford | 0.044 | 192.691 |
| 4 | 14 | Clint Bowyer | Ford | 0.073 | 192.571 |
| 5 | 78 | Martin Truex Jr. | Toyota | 0.137 | 192.300 |
| 6 | 11 | Denny Hamlin | Toyota | 0.160 | 192.213 |
| 7 | 4 | Kevin Harvick | Ford | 0.166 | 192.189 |
| 8 | 5 | Kasey Kahne | Chevrolet | 0.190 | 192.090 |
| 9 | 20 | Matt Kenseth | Toyota | 0.208 | 192.016 |
| 10 | 31 | Ryan Newman | Chevrolet | 0.213 | 191.996 |
| 11 | 18 | Kyle Busch | Toyota | 0.269 | 191.767 |
| 12 | 13 | Ty Dillon | Chevrolet | 0.346 | 191.453 |
| 13 | 17 | Ricky Stenhouse Jr. | Ford | 0.211 | 192.004 |
| 14 | 48 | Jimmie Johnson | Chevrolet | 0.237 | 191.898 |
| 15 | 19 | Daniel Suarez | Toyota | 0.242 | 191.877 |
| 16 | 42 | Kyle Larson | Chevrolet | 0.260 | 191.804 |
| 17 | 22 | Joey Logano | Ford | 0.266 | 191.779 |
| 18 | 21 | Ryan Blaney | Ford | 0.274 | 191.746 |
| 19 | 6 | Trevor Bayne | Ford | 0.281 | 191.718 |
| 20 | 77 | Erik Jones | Toyota | 0.287 | 191.693 |
| 21 | 27 | Paul Menard | Chevrolet | 0.326 | 191.534 |
| 22 | 41 | Kurt Busch | Ford | 0.354 | 191.420 |
| 23 | 1 | Jamie McMurray | Chevrolet | 0.360 | 191.396 |
| 24 | 10 | Danica Patrick | Ford | 0.379 | 191.318 |
| 25 | 43 | Aric Almirola | Ford | 0.460 | 190.990 |
| 26 | 3 | Austin Dillon | Chevrolet | 0.464 | 190.973 |
| 27 | 34 | Landon Cassill | Ford | 0.622 | 190.335 |
| 28 | 47 | A.J. Allmendinger | Chevrolet | 0.635 | 190.283 |
| 29 | 32 | Matt DiBenedetto | Ford | 0.692 | 190.054 |
| 30 | 95 | Michael McDowell | Chevrolet | 0.775 | 189.721 |
| 31 | 37 | Chris Buescher | Chevrolet | 0.850 | 189.422 |
| 32 | 38 | David Ragan | Ford | 0.855 | 189.402 |
| 33 | 75 | Brendan Gaughan | Chevrolet | 0.882 | 189.294 |
| 34 | 72 | Cole Whitt | Ford | 0.929 | 189.107 |
| 35 | 15 | Michael Waltrip | Toyota | 0.936 | 189.080 |
| 36 | 7 | Elliott Sadler | Chevrolet | 1.067 | 188.561 |
| 37 | 55 | Reed Sorenson | Toyota | 1.380 | 187.332 |
| 38 | 96 | DJ Kennington | Toyota | 1.512 | 186.819 |
| 39 | 23 | Joey Gase | Toyota | 1.765 | 185.843 |
| 40 | 83 | Lajoie Corey | Toyota | 1.921 | 185.246 |
| 41 | 33 | Jeffrey Earnhardt | Chevrolet | 2.047 | 184.767 |
| 42 | 51 | Timmy Hill | Chevrolet | 2.223 | 184.102 |
PROJECTED DUEL 1 LINEUP

| START | DRIVER | TEAM |
| --- | --- | --- |
| 1. | Chase Elliott | Hendrick Motorsports |
| 2. | Brad Keselowski | Team Penske |
| 3. | Martin Truex Jr. | Furniture Row Racing |
| 4. | Kevin Harvick | Stewart-Haas Racing |
| 5. | Matt Kenseth | Joe Gibbs Racing |
| 6. | Kyle Busch | Joe Gibbs Racing |
| 7. | Ricky Stenhouse Jr. | Roush Fenway Racing |
| 8. | Daniel Suarez | Joe Gibbs Racing |
| 9. | Joey Logano | Team Penske |
| 10. | Trevor Bayne | Roush Fenway Racing |
| 11. | Paul Menard | Richard Childress Racing |
| 12. | Jamie McMurray | Chip Ganassi Racing |
| 13. | Aric Almirola | Richard Petty Motorsports |
| 14. | Landon Cassill | Front Row Motorsports |
| 15. | Matt DiBenedetto | Go Fas Racing |
| 16. | Chris Buescher | JTG Daugherty Racing |
| 17. | Brendan Gaughan* | Beard Motorsports |
| 18. | Michael Waltrip | Premium Motorsports |
| 19. | Reed Sorenson* | Premium Motorsports |
| 20. | Joey Gase | BK Racing |
| 21. | Timmy Hill* | Rick Ware Racing |
PROJECTED DUEL 2 LINEUP

| START | DRIVER | TEAM |
| --- | --- | --- |
| 1. | Dale Earnhardt Jr. | Hendrick Motorsports |
| 2. | Clint Bowyer | Stewart-Haas Racing |
| 3. | Denny Hamlin | Joe Gibbs Racing |
| 4. | Kasey Kahne | Hendrick Motorsports |
| 5. | Ryan Newman | Richard Childress Racing |
| 6. | Ty Dillon | Germain Racing |
| 7. | Jimmie Johnson | Hendrick Motorsports |
| 8. | Kyle Larson | Chip Ganassi Racing |
| 9. | Ryan Blaney | Wood Brothers Racing |
| 10. | Erik Jones | Furniture Row Racing |
| 11. | Kurt Busch | Stewart-Haas Racing |
| 12. | Danica Patrick | Stewart-Haas Racing |
| 13. | Austin Dillon | Richard Childress Racing |
| 14. | AJ Allmendinger | JTG Daugherty Racing |
| 15. | Michael McDowell | Leavine Family Racing |
| 16. | David Ragan | Front Row Motorsports |
| 17. | Cole Whitt | TriStar Motorsports |
| 18. | Elliott Sadler* | Tommy Baldwin Racing |
| 19. | D.J. Kennington* | Gaunt Brothers Racing |
| 20. | Corey Lajoie* | BK Racing |
| 21. | Jeffrey Earnhardt | Circle Sport – The Motorsports Group |
Note: An asterisk denotes an Open, non-Charter team