New Formula E car concepts revealed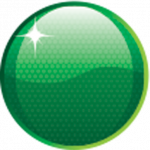 Spark Racing Technologies has released concept images of the next generation FIA Formula E car to be launched in 2018.
The French organisation has been selected to design and construct the next wave of Formula E cars after winning an official FIA tender process.
Spark Racing Technologies (SRT) built the first generation Formula E car which burst onto the scene for the inaugural 2014/2015 Formula E Championship campaign.
The renders of the proposed SRT-05 showcase a lighter, futuristic aerodynamic design, featuring the use of cockpit canopy similar to that designed by the Red Bull Racing Formula 1 team last year.
It has been reported that the car is expected to boast a more powerful battery with the output increasing from 28kWh to 54kWh.
Stan Sport is the only way to watch every round of the Formula E. Click here for all the action streaming ad-free, live and on demand.
The extra power will eliminate car swaps during races with the SRT-05 able to complete a full race distance using one battery.
SRT will continue to work with Italian racing car manufacturer Dallara on the project.
Teams are expected to be issued with further details of the new concept at the third round of the Formula E Championship at Buenos Aires, Argentina this weekend.
Meanwhile, the championship has recently confirmed the German round of the series will once again be hosted at Berlin's Tempelhof Airport.
The venue hosted the inaugural Berlin ePrix in 2015, with this year's race set to be run on revised circuit layout at the venue.
Last season the race was moved to a street circuit at Berlin's Alexanderplatz while Tempelhof Airport was used by the German government to house fleeing refugees.