Aussie NHRA star to race for Lamattinas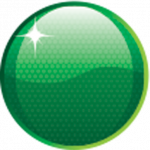 American-based Australian NHRA star, Richie Crampton will have his first Top Fuel race on home soil in May when he links up with Lamattina Top Fuel Racing for the Nitro Thunder event at Sydney Dragway.
Domiciled in Indianapolis, the South Australian product is the most successful Australian in NHRA Top Fuel history with seven final round wins to his credit.
Despite having competed in lower categories before moving to the US as a race mechanic then driver, he's never raced one of the nitromethane-fuelled monsters on home soil.
"I have wanted to race back on Aussie soil for quite some time, and to now have that chance and drive the LTFR dragster for the Lamattina family is quite an honour," said Crampton.
"Lamattina Top Fuel Racing is a world-class team with world-class equipment, and while we're up against some very strong opposition we'll be going all out to achieve a great result at Sydney Dragway."
The boss of the Carrot Kings racing outfit, Phil Lamattina is thrilled to have Crampton behind the wheel of one of his world-class dragsters.
"You don't get opportunities to put drivers of Richie's calibre in your race car very often, so when he became available we grabbed the opportunity with both hands," Lamattina said.
"Australia's Top Fuel competition is tough, we're up against outstanding teams like Rapisarda Autosport International, and signing an international star like Richie Crampton means Sydney Dragway's race fans are in for one fantastic show."
The Nitro Thunder event will take place at Sydney Dragway over the weekend of May 5-7.