IndyCar announces 2017 rules, scheduling tweaks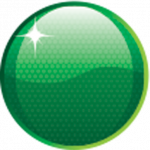 An adjustment to the way the push-to-pass feature is issued is among several changes to the 2017 Verizon IndyCar Series.
The overtaking assistance feature will now see a set number of push-to-pass allotments for each car replaced by a maximum time allocation.
Events at St. Petersburg (March 12), Belle Isle Park at Detroit (June 2-4) and Sonoma Raceway (final round on September 17) will see a total overtake time allotment of 150 seconds for each race, with the other road/street races set for 200 seconds.
The feature works when a driver engages the overtake via a button on the steering wheel which increases engine turbocharger boost pressure by 15 kilopascals (kPa) to 165 kPa – good for an extra 60bhp (44.7kW).
Once engaged, push-to-pass will run for a pre-established duration equivalent to approximately the time needed to drive the length of the track's main straight (15-20 seconds).
Stan Sport is the only way to watch every round of the INDYCAR SERIES. Click here for all the action streaming ad-free, live and on demand.
Drivers will now have the ability to disengage an overtake activation midway through its use to save time for a later use.
In addition, push-to-pass will not be available at the start of a race or for any restarts, with the exception of a restart commencing with two laps remaining in the race.
Other changes include:
Indianapolis Grand Prix schedule: Verizon IndyCar Series on-track action at the INDYCAR Grand Prix on the Indianapolis Motor Speedway road course will consist of two days, Friday and Saturday, May 12-13, to create a more action-packed event.
Phoenix and Gateway qualifying: Qualifying at Phoenix Raceway and Gateway Motorsports Park will be held on the same day as those Saturday night races.
The first day of those two-day event weekends will focus on a pair of practice sessions, the latter falling within the same evening time slot as the race.
Firestone alternate tyres: At road and street courses, each car will receive an additional set of Firestone's red-sidewall alternate tyres, bringing the total to four sets of the softer compound Firehawks available for the weekend.
It allows teams to better gauge performance characteristics of the alternate tyres in comparison to Firestone's more-durable, black sidewall, primary compound tyres prior to qualifications.
Each entry must return one set of tyres – either primary or alternate – following the first practice session of a weekend and another set – the opposite compound from the first returned set – following the second practice session.
Detroit Belle Isle Grand Prix qualifying: For the Detroit Belle Isle Grand Prix doubleheader in June, qualifying sessions for each race will see the field divided into two groups based on practice times, with 12 minutes of track time allotted for each qualifying group (with five minutes of guaranteed green-flag time).
Previously, qualifying for the first race followed the advancement round format used at other road/street events.
Qualifying groups for Belle Isle will be based on best lap times from the practice session immediately preceding Race 1 qualifications.
If a car causes a red flag situation during a qualifying session, its best two timed laps will be disallowed and it will not be permitted to continue in the session.
One driver and entrant championship point will be awarded to the fastest car in each qualifying group on both days.
Standardised road/street practice times: Practice sessions on the first day of most road/street course event weekends will have standardised start times of 11 am and 3 pm local. Each session will be 45 minutes in duration.
IndyCar teams will gather for an open test featuring all full-season cars from February 10-11 at Phoenix.