M Motorsport set for GT4 Bathurst challenge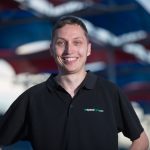 M Motorsport has its sights firmly fixed on taking out the GT4 class as it debuts the striking Reiter KTM X-Bow at the Liqui-Moly Bathurst 12 Hour this weekend.
The Melbourne operation has agreed a deal to become the official Australian distributor for the cars as it looks to help Reiter expand its GT4 business.
Weighing in at just 1,000kg, the X-Bows are powered by a 250kW (335bhp) version of the 2.0 litre, four-cylinder Audi engine that is used across the range.
Team boss Justin McMillan has assembled a strong driver line-up headlined by KTM factory pilot and former F1 driver Tomas Enge.
The experienced 40-year-old from the Czech Republic is joined by fellow KTM Works driver Reinhard Kofler, Australian GT driver Glen Wood and McMillan.
While the X-Bow is yet to lap the 6.2km circuit alongside Enge and Kohler, McMillan remains confident his squad can impress in Class C.
The squad will face opposition in the form of four Porsche Cayman GT4s, two Ginetta G55s and an Aston Martin Vantage GT4.
"I'm not too concerned, Tomas and Reinhard (1999 European Junior Karting and 2001 Formula BMW Junior champion) are stars in these things and used to getting in the car and going out fast straight out of the box," said McMillan.
"Glen showed every time he got in the Gallardo last year that he can be fast and cautious, so I'm not too worried about their lack of miles.
"At the end of the day, the focus for us is the Class C victory and to showcase what the car is capable of. It's already a winner in Europe, and for me that shows me there is plenty of potential to sell cars with Reiter into Australia, and that's the focus.
"It's going to be an interesting weekend.
"We've had a mixed relationship with Bathurst in the past, and really enjoyed our time with the Gallardo, but it's time for a new challenge, and with our strong relationship with Reiter Engineering, it was only natural for us to look to the KTM."
Although a familiar face from M Motorsport's previous Bathurst 12 Hour attempts in an Lamborghini Gallardo, Wood admits this year's race will provide the new challenge of steering clear of the faster GT3 runners.
"It's a lot of fun, but very physical to drive," said Wood.
"Unlike the GT3 car which has lots of power to dig you out of a tight spot, you have to be a lot more precise with the KTM to get a quick lap time, but it's just so easy to drive, and easy to drive fast, despite the fact there's no power steering.
"We do have one issue, which will become a little more prevalent at the 12-Hour, and that's' rearward vision.
"We're used to being the ones monstering the GT4s and Cup Cars, but now the tables will get turned on us, so whilst we expect to keep the big boys at bay across the top of the mountain, they'll be all over us on the run up and down the hill."
The X-Bow will cut its first laps in Friday's opening 30-minute practice session which is scheduled to begin at 0815.