Steve Knott funeral details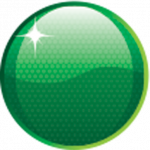 Renowned engine builder Steve Knott will be laid to rest on Monday.
The 65-year-old was tragically killed in an accident on his property late last month.
Knott enjoyed a 50-year career in motor racing building engines for national and international competition circuit racing as well as off-road, boats and speedway teams.
He was feted for having a big impact on the careers of several generations of racers and engineers including the ex-F1 technical head, Sam Michael.
Knott's service is scheduled for 2pm on Monday, February 6, at Castlebrook Garden Chapel, 712-746 Windsor Road, Rouse Hill, 42km north-west of Sydney.
For those involved in this weekend's Liqui-Moly 12 Hour, the location is just over two hours drive from Bathurst.
A wake will be held at 'The Fiddler' in the Grange function room at 3.30pm.
Mal Rose, a long-time competitor and production car champion, will read the motorsport eulogy at the service on behalf of Knott's widow, Virginia and family.