Craft Bamboo Racing withdraws from Bathurst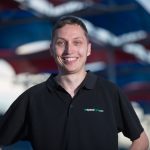 Craft Bamboo Racing will be absent from the Liqui-Moly Bathurst 12 Hour after electing to withdraw its entry just days before the event.
The top Asian GT outfit originally planned to field two Porsche 911 GT3 Rs at Mount Panorama before restricting its effort to a sole entrant after both its cars sustained damage during the GT World Cup event at Macau last year.
While its Porsche has successfully arrived in Australia, the team has been forced to abandon its program this week when a driver sponsor failed to deliver the required funds for the Bathurst 12 Hour bid.
The Darryl O'Young led outfit, entered in the professional class, was one of the only teams yet to reveal its full driver line-up for the race.
The news comes as a cruel blow for the team that has previously enjoyed success at the Bathurst 12 Hour.
In 2015 the squad entered two Aston Martin Vantage GT3s which resulted in a third place finish for its lead entry featuring O'Young, Alex MacDowall and Stefan Mucke.
The operation investigated the possibility of finding a replacement driver to help foot the bill but its search was ultimately unsuccessful.
"We have made the decision to withdraw the car from the race which is unfortunate," O'Young told Speedcafe.com.
"We had two cars destroyed in Macau which included chassis and engines which made it tough for us to air freight new chassis from Europe to Asia and then onto Australia.
"From that point we decided to only enter one car.
"We shipped the car to Australia and the team was prepared with strong drivers and engineers but last week one of the driver's sponsors hadn't made a payment.
"Being quite late we couldn't find a way to recover as it was a big chunk of our budget.
"It is a real shame because our car and equipment is here in Australia and it is a race that we love to do.
"I really believe that the car would have been very competitive.
"We are pretty gutted not to be there, but we hope to be back again in the future."
Craft Bamboo Racing's demise sees 33 GT3 cars line up on the grid to tackle Class A.
Liqui-Moly Bathurst 12 Hour Entry List
Class A – GT3 Pro
No
Team Name
Manufacturer
Model
Drivers
7
BMW Team SRM
BMW
M6 GT3
Tony
Longhurst
Mark
Skaife
Russell
Ingall
Timo
Glock
8
Bentley Team M-Sport
Bentley
Continential GT3
Steven
Kane
Guy
Smith
Oliver
Jarvis
17
Bentley Team M-Sport
Bentley
Continential GT3
Andy
Soucek
Maxime
Soulet
Vincent
Abril
22
STM / HTP Motorsport
Mercedes
AMG GT3
Craig
Baird
Shane
Van Gisbergen
Maro
Engel
23
Nissan Motorsport
Nissan
GT-R Nismo GT3
Katsumasa
Chiyo
Alex
Buncombe
Michael
Caruso
24
Nissan Motorsport
Nissan
GT-R Nismo GT3
Florian
Strauss
Todd
Kelly
Jann
Mardenborough
60
BMW Team SRM
BMW
M6 GT3
Steve
Richards
Mark
Winterbottom
Marco
Wittmann
58
Tekno Autosports / McLaren GT
McLaren
650s GT3
Alvaro
Parente
Rob
Bell
Côme
Ledogar
59
Tekno Autosports / McLaren GT
McLaren
650s GT3
Ben
Barnicoat
Jonny
Kane
Will
Davison
74
Jamec Pem Racing
Audi
R8 LMS
Garth
Tander
Christopher
Mies
Christopher
Haase
75
Jamec Pem Racing
Audi
R8 LMS
Markus
Winkelhock
Robin
Frijns
Frank
Stippler
88
Maranello Motorsport
Ferrari
488 GT3
Toni
Vilander
Craig
Lowndes
Jamie
Whincup
99
Walkenhorst
BMW
M6 GT3
Jörg
Müller
Nico
Menzel
Ricky
Collard
911
Walkinshaw GT3
Porsche
911 GT3 R (Type 991)
Earl
Bamber
Kevin
Estre
Laurens
Vanthoor
Class A – GT3 Pro/Am
No
Team Name
Manufacturer
Model
Drivers
3
Team ASR Pty Ltd
Audi
R8 LMS
Ash
Samadi
Daniel
Gaunt
Matt
Halliday
9
Hallmarc
Audi
R8 LMS
Marc
Cini
Lee
Holdsworth
Dean
Fiore
11
Objective Racing
McLaren
650s
Tony
Walls
Warren
Luff
Tim
Slade
Alex
Davison
12
Competition Motorsports powered by Ice Break
Porsche
991 GT3 R
David
Calvert-Jones
Patrick
Long
Marc
Lieb
Matt
Campbell
61
Hogs
Mercedes
AMG
Mark
Griffith
Dominic
Storey
David
Reynolds
83
HTP Motorsport
Mercedes
AMG GT GT3
Paul
Dalla Lana
Pedro
Lamy
Mathias
Lauda
Bernd
 Schneider
Class A – GT3 Am
No
Team Name
Manufacturer
Model
Drivers
2
DJS Racing
Audi
LMS R8
Daniel
Stuttard
James
Bergmuller
Samuel
Fillmore
5
GT Motorsport Pty Ltd
Audi
R8 LMS
Greg
Taylor
Nathan
Antunes
Elliot
Barbour
29
Trofeo Motorsport
Lamborghini
Huracan GT3
Jim
Manolis
Ryan
Millier
Ivan
Capelli
Dean
Canto
32
Lago Racing
Lamborghini
R-EX
Roger
Lago
Steve
Owen
David
Russell
35
Miedecke Stone Motorsport
Aston Martin
V12 Vantage
George
Miedecke
Ashley
Walsh
Tony
Bates
37
Keltic Racing
McLaren
650s
Anthony
Quinn
Klark
Quinn
Grant
Denyer
Andrew
Waite
38
Wall Racing
Nissan
GT-R
Daniel
Bilski
Adrian
Flack
Chris
Pither
44
Supabarn
Audi
R8 LMS
James (Dimitri)
Koundouris
Theo
Koundouris
Markus
Marshall
Simon
Evans
47
Kiwi Racing
Lamborghini
Reiter R-EX
Glenn
Smith
Kevin
Bell
Nicholas
Chester
John
De Veth
51
AMAC Motorsport
Porsche
GT3 R
Andrew
MacPherson
Neale
Muston
Tim
Miles
66
Wall Racing
Nissan
GT-R
Brett
Hodges
Erik
Davis
Fred
Poordad
90
MARC Cars Australia
BMW
M6 GT3
Chaz
Mostert
Max
Twigg
Morgan
Haber
912
Walkinshaw GT3
Porsche
911 GT3 R (Type 991)
Liam
Talbot
John
Martin
Duvashen
Padayachee
Class B – GT3 (Cup Cars)
No
Team Name
Manufacturer
Model
Drivers
4
Grove Motorsport
Porsche
911 Cup Car
Stephen
Grove
Benjamin
Barker
Alexandre
Imperatori
6
Wall Racing
Porsche
997 GT3 Cup
Richard
Gartner
Aaron
Zerefos
Indiran
Padayachee
Ric
Shaw
14
IKAD Racing
Porsche
997 Cup Car
Peter
Major
Jordan
Love
Nick
McBride
21
Steve Richards Motorsport
Porsche
GT3 Cup
Dean
Grant
Dylan
O'Keeffe
Xavier
West
50
Synep Racing
Porsche
991 Cup Car
Adam
Cranston
Josh
Cranston
Aaron
Steer
Jamie
Winslow
Class C – GT4
No
Team Name
Manufacturer
Model
Drivers
18
PROsport Performance
Porsche
Cayman PRO 4
Charles
Putman
Charles
Espenlaub
Joe
Foster
19
PROsport Performance
Porsche
Cayman PRO 4
Andrew
Pilgrim
Max
Braams
Jörg
Viebahn
Nicolaij
Moller- Madsen
40
Brookspeed
Porsche
Cayman GT4 Clubsport
Aaron
Mason
David
Drinkwater
 TBA
41
Brookspeed
Porsche
Cayman GT4 Clubsport MR
 TBA
 TBA
 TBA
48
M Motorsport
KTM
X-Bow GT4
Justin
McMillan
Glen
Wood
Tomas
Enge
Reinhard
Kofler
55
RA Motorsports – Ginetta
Ginetta
G55
Mike
Simpson
Peter
Paddon
Tim
Berryman
62
R-Motorsport
Aston Martin
V8 Vantage
Andreas
Baenziger
Peter
Leemhuis
Jan
Struve
69
RA Motorsports – Ginetta
Ginetta
G55
Zen
Low
Shinyo
Sano
Jake
Parsons
Class D – Invitational
No
Team Name
Manufacturer
Model
Drivers
28
On Track Motorsport
BMW
335i
Garry
Mennell
Bernard
Verryt
Steve
Vanbellingen
54
MARC Cars Australia
MARC
Focus V8
Tony
Alford
Beric
Lynton
Jeffrey
Smith
65
Daytona Sportscars
Dodge
Viper Coupe
Jamie
Augustine
Benjamin
Schoots
Dean
Lillie
76
R-Motorsport
Aston Martin
Vantage GT8
Florian
Kamelger
Darren
Turner
Markus
Lungstrass
91
MARC Cars Australia
MARC
Focus V8
Keith
Kassulke
William
Brown
Rod
Salmon
92
MARC Cars Australia
MARC
Focus V8
Michael
Benton
Hadrian
Morrall
Aaron
Seton
93
MARC Cars Australia
MARC
Mazda 3 V8
Jake
Camilleri
Jack
Smith
Rob
Thomson
94
MARC Cars Australia
MARC
Mazda 3 V8
Leanne
Tander
Nicholas
Rowe
Gerard
McLeod
Tim
Leahey
95
MARC Cars Australia
MARC
Focus V8
Geoffrey Peter
Taunton
Jason Andrew
Busk
Bryce
Fullwood