Albert Park prepares for circuit revisions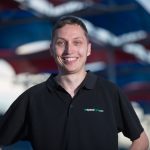 Work on upgrades to the Albert Park circuit will begin next week as the venue prepares to welcome the faster specification Formula 1 cars at the season opening Australian Grand Prix.
The FIA confirmed earlier this month that all circuits on the 2017 calendar will be forced to undergo changes to run off areas and barriers with cars expected to lap up to four seconds faster than last year.
After completing simulations using data supplied from the teams of the new cars, revisions will be made to the tyre walls at Turns 1, 6 and 14 ahead of the March 23-26 race.
In addition to those amendments an 80 metre stretch of Techpro barriers will be installed at Turn 12 for the first time.
Work to meet the FIA's requirements will start on Monday coinciding with the build of the venue, which will be completed on March 21.
Australian Grand Prix Corporation CEO Andrew Westacott believes the task shouldn't provide a challenge for his team as they prepare to usher in a new F1 era.
"It's not a big task for us," Westacott told Speedcafe.com.
"There will be the inclusion of some Techpro barriers at Turn 12 but the rest of the job centres around the fabrication of tyre bundles.
"We will just incorporate it into the build so it is just business as usual.
"They are unbelievably important changes because of the speed change in the cars but the changes themselves are easy to accommodate.
"The FIA have done simulations to look at run off distances and locations. Essentially it comes down to the energy absorption capabilities of where you have tyre bundles and barriers.
"They (the FIA) know the speeds (the cars will reach) through their simulations and data to work out what is needed.
"I have got no doubt they will review and monitor during the event."
Meanwhile, the faster cars have appeared to strike a chord among fans with Westacott reporting a 10 percent rise in ticket sales for this year's event.
He also believes Daniel Ricciardo's impressive performances last year has also played a part in the growth.
"It is exciting to read the feedback from fans with the F1 cars going to be a lot faster and the way they are going to look," he added.
"Also Daniel's (Ricciardo) performances from last year is having an effect.
"Grandstand and general admission sales are up on last year and I hope the trend continues. We are gearing up for a sensational start to the season."
The new F1 cars will break cover for the first time when pre-season testing begins at Barcelona from February 27- March 2.