Ecclestone denies F1 breakaway series rumours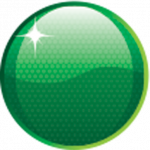 Bernie Ecclestone has issued a statement rubbishing claims that he is poised to set up a Formula 1 breakaway series.
Ecclestone ended his 40-year reign as F1's commercial boss this week following the completion of Liberty Media's much publicised takeover of the sport.
American Chase Carey was announced as F1's new CEO this week as part of a new management team that includes former F1 team owner Ross Brawn and ex-ESPN man Sean Bratches, who will become head of marketing.
The announcement also saw Liberty Media hand Ecclestone an honorary chairman role.
Since then reports from Europe have emerged claiming the 86-year-old Brit is plotting to set up a rival series to F1.
However, Ecclestone has moved swiftly to deny the claims in a statement issued to Reuters, which also declares his continued support for F1 and its new owners.
"I wish to clear up the rumours that I am starting a series to compete against the FIA Formula 1 World Championship," read the statement.
"I have built the Championship over the last near-50 years, which is something I am proud of, and the last thing I want is to see it damaged.
"The new owner of the company will be able to carry out the administration of the company in a different way to the way I had, which was to produce financial results for the shareholders, the normal actions of a chief executive.
"This, I have done for the different shareholders over the last years and also when I owned 100 percent of the company.
"I would have loved the luxury of what Chase Carey, the CEO, is able to do. I hope the F1 supporters appreciate this as Chase intends to put money back into the sport.
"I am very touched by the support and thanks that I have received from the people that I have dealt with over the years."