Splatt's return struck with problems in Sydney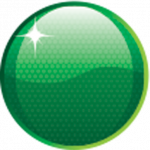 Rachelle Splatt's eagerly awaited return after a 10-year hiatus was mired with issues at the Santo's Summer Thunder meeting at Sydney Dragway.
Splatt had a relatively quiet 400 Thunder debut in her mission to become the first female to crack the 300 mph in Australia.
The mother of five made only one pass in her OVO Mobile backed Top Fuel machine in the first round of racing.
The 'Queen of Speed' made an attempt at another run, however battery problems saw the car unable to fire for her match-up with American ace Dom Lagana.
Lagana was the recipient of the inaugural Trackburner award, given to the Top Fuel team that makes the Quickest run of the event.
Lagana secured the memorable Trophy with a 4.62s pass, more than a tenth of a second quicker than the next best car.
The one-day, three-round format where all cars return to race with no eliminations proved to be a winner with the tough Sydney crowd.
Victory Bray was paired against son, Ben, in an all Gulf Western Oil final round.
Ben emerged the victor with the quickest elapsed time of the day in 5.83s, in the final.
Championship leader Mark Belleri was stopped in his tracks when his AC Delco Sponsored Monaro took a hard right in the second round of racing against Geoff Gradden.
The car glanced the wall – disqualifying him immediately and ending his streak of round wins at 10, dating back to the 2016 Winternationals at Willowbank.
The largest Top Fuel Field in recent memory took to the track in what was a sensational turn of events after Championship leader Peter Xiberras was involved in a fiery accident.
Xiberras emerged unscathed from the crash, however the same cannot be said for his car.
The final saw Wayne Newby, driving for Rapisarda Autosport International, and multi-times Australian Champ Darren Morgan going head-to-head.
When the dust settled, Morgan was the victor however the win came at a cost as the engine erupted in flames at the finish line with a suspected conrod failure the cause.
Pro Alcohol saw the resurgence of Reigning Pro Alcohol Champion Gary Phillips in his Lucas Oil Funny Car.
Phillips was the class of the field and bested championship contender Wayne Price in the final Round.
Championship Leader Steve Ham struggled in the second session, and as a result did not make the Final. Ham drops to third in the Championship, disappointing for the Queenslander after debuting a new car at this event.
Top Bike saw Championship leader Chris Matheson extend his points lead, after defeating Chris Porter on his Nitro Harley Davidson. The win was not without drama however, the Matheson hurting the bike in the final.
The 400 Thunder now moves to Willowbank Raceway for the Santo's Super 3 Extreme Race, to be held on the Easter weekend.