Ken Smith sweeps Hampton Downs festival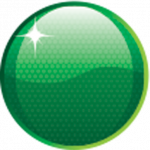 Septuagenarian Kenny Smith romped to a perfect score of three wins at the New Zealand Festival of Motor Racing at Hampton Downs.
In a fitting result where the festival was celebrating Smith's remarkable career, the 75-year-old took wins in the 6 and 12-lap races following his win on Saturday.
Smith sizzled in Race 2, winning the sprint by an astonishing 16.2s.
Driving his Lola T332, Smith was invincible in the third round of the SAS Autoparts MSC NZ F5000 Tasman Cup Revival Series.
"I was giving it 110 percent out there, don't you worry about that," the wily Smith said.
Smith, a three-time winner of the New Zealand Grand Prix, four-time winner of the SAS Autoparts MSC NZ F5000 Tasman Cup Revival Series and now contesting his 59th consecutive season at a national level, was the featured driver at this year's Festival meeting.
After early challenges from Mark Dwyer (Lola T332) and Clark Proctor (March 72A/1) Smith put the hammer down and eased away as those behind him tussled over the minor places in the 12-lap feature.
"The car was going good, and handling well but I did back off a bit towards the end when I saw how far back the other two were," he said.
The Festival meeting was a first on the newly extended 3.8km International circuit for Smith.
"It took me a while to get my head around, but now I've done some laps round the place I've got a better handle on it," he said.
Proctor drove a strong race in the feature to finish second, though Dwyer, who followed Smith home in the first two SAS Autoparts MSC Series races at the event, closed dramatically on the last two laps and crossed the finish line just 0.11s behind.
Grant Martin (Talon MR1A) held fourth place and did a great job fending off advances from the first of the visiting Australian drivers, Paul Zazryn (Lola T332), only to slip down the field later on after contact with Brett Willis (Lola T330).
Australians Bryan Sala (Matich A50/51) and Peter Brennan (Lola T330) were both in the wars however, Sala losing time and track position in an early tangle which knocked his car's left-hand front wing askew, and Brennan completing the race without the use of third gear.
Best of the first-time British visitors across the three SAS Autoparts MSC races was Chris Atkinson (Surtees TS8) who finished 13th in the first race, ninth in the second and 10th in the third.