Jared Mees doubles up in Troy Bayliss Classic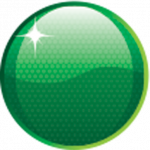 Four-time AMA Grand National champion Jared Mees became the first dual winner of the Troy Bayliss Cup at Taree.
In the 21-lap Classic, Mees shot to the lead at the start but wasn't afforded an easy race.
Herfoss and inaugural Troy Bayliss Cup winner Mick Kirkness pressured the international throughout the race but were unable to find a way past, eventually finishing second and third respectively.
"I finally got the start I had been looking for all day, but I knew Troy (Herfoss) would be a big threat," Mees said.
"Thankfully, I was able to hold on for the win and hopefully I will be back to defend my title.
"I want to thank Troy and Kim Bayliss for bringing me out. What they are doing to raise the profile of flat track racing in Australia is truly incredible.
Australian Superbike Champion Troy Herfoss claimed his second Americana title.
Herfoss took the win ahead of Mees and compatriot Sammy Halbert.
Australian dirt track Champion Luke Gough set the fastest lap in the Motul Pirelli Superpole a mere .0096 ahead of American Henry Wiles.
Two heat wins gave multiple Australian Dirt Track Champion Darren Herrick the edge over Damon Buckmaster and three-time Speedway World Champion Jason Crump for the win in the Shannon's Insurance Legends class.
While event organiser Troy Bayliss didn't get the on-track result he was looking for, he was pleased the event delivered exceptional racing and entertainment for spectators.
"This was the best one yet," Bayliss said.
"My day didn't go to plan but I know the crowd watched some of the best racing they will see anywhere.
2017 Troy Bayliss Cup
1. Jared Mees
2. Troy Herfoss
3. Michael Kirkness
2017 Troy Bayliss Classic Americana
1. Troy Herfoss
2. Jared Mees
3. Sammy Halbert
2017 Shannon's Insurance Legends
1. Darren Herrick
2. Damon Buckmaster
3. Jason Crump