Kenny Smith stars at NZ Festival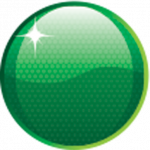 Legendary Kiwi racer Kenny Smith has played a starring role in the NZ Festival of Motor Racing at Hampton Downs.
The Festival, which this year honours the veteran driver, saw Smith take four wins in five races in three different machines.
At 75 years of age, Smith started on pole then lost the lead to Alan Dunkley on the first lap before the former regained the lead soon after to take the chequered flag in the feature Formula 5000 race.
Earlier in the day Smith won races in the Historic Formula Ford and Formula Libre categories.
"You just keep pumping on don't you," a typically humble Smith said.
"I haven't had a minute to myself all day. Every time I move there's someone else in my ear wanting to talk about some race back in 1956 or something.
"But it's wonderful you know. It's a great weekend and I'm out here doing what I love."
Barry Miller, Smith's engineer, has known him since 1962 and is never surprised at how he keeps performing on the track.
"It's not difficult for him. He seems to be able to hop in and out of any car and drive it well. When you've been doing it for that many years I suppose you learn a few things along the way and he just doesn't slow down," Miller said.
One of the other highlights was a new lap record set by young English driver Michael Lyons in the first Historic Formula 1 race held in New Zealand.
Lyons, driving a Hesketh 308, led from start to finish and his new record of 1.27.63s, over two seconds quicker than the previous best of top German GT driver Christopher Mies in the Audi R8 LM8 during qualifying for the Hampton Downs 101 last October.
"It's been fun to drive the new extension here at Hampton Downs," says Lyons.
"These cars were built to be driven hard and it was good to give them a good run out.
"We're up against Kenny Smith and the Formula 5000s in the Race of Champions at Taupo next week so we need to make sure the car is as good as it can be so we can put it up to Kenny."
There was disappointment for the two New Zealand drivers in the Historic Formula 1 field with the BRMs of Peter and Aaron Burson both ruled out of this afternoon's race due to mechanical problems during qualifying.
"We're absolutely gutted," says Aaron.
"We've got a few spare parts in the garage at home so we're hoping we might be able to fix at least one of the cars in time for tomorrow's race."
Formula 5000 action will return tomorrow along with Historic Formula 1 cars.
Other categories at the NZFMR include Formula Junior, Historic Muscle & Saloon Cars, Historic Sports Sedans, Heritage Touring Cars, European Racing Cars and Central Muscle Cars.