Brooke Tatnell takes night one honours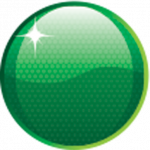 Veteran Brooke Tatnell held off American star Brad Sweet to claim the opening night honours at Warrnambool's Grand Annual Sprintcar Classic.
After a difficult season, three-times Classic winner Tatnell, beat Sweet to the line by a car length in an absorbing final to post his first victory of the Australian summer.
Both took turns in the lead in an incident free non-stop final before a large Premier Speedway crowd.
"I screwed up and lost the lead, but then Sweet screwed up as well and thank god we got that monkey off our back," Tatnell said after emerging from his car.
In an emotional moment, Tatnell then dedicated the win to his long time car owner Shane Krikke, who lost his battle with cancer last year.
"This is the race he loved the most of all so to get a win on night one is just fantastic," Tatnell said.
"The Crownies and Wild Turkey will be open in the sky tonight, there were some special people up there cheering us on."
Tatnell led home Sweet, with another 3 time Classic winner, defending national champion Kerry Madsen rounding out the podium.
Grant Anderson drove from ninth on the grid to finish an impressive fourth.
Rounding out the top ten were Carson Macedo, Kyle Hirst, David Murcott, Jordyn Brazier, Ben Atkinson and Brian Brown.
The second half of the monster 107 car field will qualify tonight ahead of tomorrow's Classic final.