MSR expands to three for Dunlop Series tilt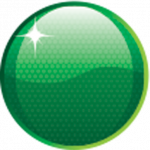 Matt Stone Racing will run three cars in the Dunlop Series this year following the addition of new recruit Brodie Kostecki.
The Queensland operation has confirmed that Kostecki, cousin of Dunlop Series regulars Kurt and Jake Kostecki, will pilot a Ford FG Falcon raced by Adam Marjoram for the team last year.
Earlier this week it was confirmed that Marjoram will remain with the team alongside Todd Hazelwood with the pair set to pilot VF Commodores.
Matt Stone Racing's new signing is new to Supercars having competed in NASCAR's K&N Pro Series in America for the last two seasons.
"I have been fairly close contact with Brodie and it came about in November last year," team owner Matt Stone told Speedcafe.com.
"It will be a learning year for him and he will be in the right environment to start his Supercars career."
Kostecki is expected to jump behind the wheel of his Falcon for the first time at Queensland Raceway next month.
The Dunlop Series is set to begin at Adelaide's Clipsal 500 from March 2-5.