Tony Longhurst comes to grips with BMW M6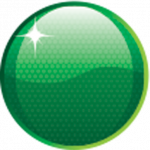 Tony Longhurst says he has found the courage to trust the colossal grip of the BMW M6 GT3 after a final test ahead of the Liqui-Moly Bathurst 12 Hour.
Undertaking a last hit-out at Phillip Island, Longhurst said he has enjoyed a 'breakthrough moment' behind the wheel of the M6 in high-speed corners.
"It has been a battle for me, but I had a major breakthrough today," Longhurst told Speedcafe.com after completing a second test day this week in the machine.
"To turn into Turn 1 at Phillip Island in top gear and flat is a big commitment. Big balls.
"All the lower-speed second and third gear corners were great straight away, but to turn into some of those high-speed corners and just nail it has been difficult."
Longhurst is sharing the machine with Mark Skaife, Russell Ingall and German ex-F1 driver Timo Glock.
"I think I ended up exactly where I should have been compared to Russell and Mark and that is a good feeling heading to Bathurst in a couple of weeks".
Longhurst, Ingall and Skaife have won 10 Supercheap Bathurst 1000s between them and today saw the trio top 2500kms of testing from five outings in the Castrol Vodafone-backed M6.
Ingall and Skaife, who have driven a lot of high downforce open-wheel cars earlier in their careers, played key roles in mentoring Longhurst.
"Watching Tony (Longhurst) make the gains has been a lot of fun," said Ingall.
"Tony has driven some fast race cars, the turbo Cosworth Sierra for instance is a super fast car in a straight line, but the level of downforce this car has is insane.
"The look on Tony's face when he got out of the car after finally working it out was priceless.
"At one point he described it as a "roller coaster" and he was just hanging on.
"To see him really experience what these cars can do for the first time was very cool."
Ingall has no doubt that the trio of Bathurst champions and Glock will be contenders in what is shaping as a classic international endurance event.
"I think the days that we have done, especially the day at Bathurst with the BMW guys, has put us in a position to really close the gap on the teams that have been successful at the 12 Hour before," said Ingall.
"The 12 Hour will be a race of attrition. We have seen it with a few of the cars that have turned up to these test days.
"There is going to be a lot of cars out there and plenty of drivers who are auditioning (for their next drive) and others out there to have a good time.
"We have been around long enough to be smart about the whole thing and quick enough without throwing it into a wall or another car.
"Will we have the speed of Van Gisbergen? You would have to be an idiot to think we will, but we will be competitive."