Phoenix Racing joins Blancpain Asia Series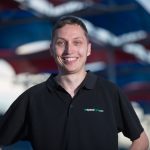 Top GT outfit Phoenix Racing Asia is the latest team to commit to the new Blancpain GT Series Asia.
The squad, which is an extension of the successful German Phoenix Audi operation, will field two Audi R8 GT3s in the six round championship.
Phoenix Racing competed in the rival GT Asia Series last year alongside efforts in the China GT Championship and the recent Sepang 12 Hour.
The team is yet to confirm its driver-line up for its Blancpain GT Series Asia attack.
Phoenix Racing's commitment to the new SRO run series follows in the footsteps of Mercedes outfit GruppeM Racing, which confirmed a three-car tilt in December.
Stan Sport is the only way to watch every round of Speedseries. Click here for all the action streaming ad-free, live and on demand.
"SRO's track record speaks for itself and the team's European arm has gained success and experience from running the same Audis, BoP and Pirelli tyres in the Blancpain GT Series, so it was a logical decision to join their Asian championship from the very start," said Marchy Lee.
"We've also been impressed with the entry list they're compiling.
"We want to race and win at the highest level, and feel this championship offers the best opportunity to do that. All of the ingredients are in place for an excellent first season."
Blancpain GT Series Asia 2017 Schedule
Round 1: April 8-9 – Sepang, Malaysia
Round 2: May 20-21 – Chang International Circuit, Thailand
Round 3: June 24-25 – Suzuka, Japan
Round 4: August 19-20 – Fuji Speedway, Japan
Round 5: September 23-24 – Shanghai, China
Round 6: October 21-22 – Zhejiang, China