FIA requests upgrades to F1 circuits for 2017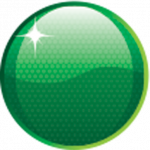 The FIA has requested all circuits on the Formula 1 calendar undergo upgrades to cater for the new faster 2017 specification cars.
A dramatic shift in the technical regulations for the new season will see cars navigate corners up to 40 km/h faster courtesy of increased downforce and wider tyres.
As a result of the sweeping changes, the FIA is working with all the circuits on the schedule to make sure any required safety changes are completed.
The world motorsport governing body has asked for data from all the teams regarding their 2017 cars to assist the process.
"We used these simulations to feed our simulation software," said F1 deputy race director Laurent Mekies.
"We simulated every single track with the 2017 car, so there is much higher cornering speed. It's up to 40 km/h faster in high-speed corners.
"Every single track is receiving from the FIA a request to upgrade based on that.
"That process is ongoing; we are doing it in the order of the championship.
"Therefore, not all the tracks have received it yet, but they will. Melbourne is ok."
A report last month has already confirmed that Albert Park, which will host the season opening Australian Grand Prix (March 24-26), will undergo changes to the barriers at Turns 1, 6 and 14.