Bottas in at Mercedes as Massa returns to Williams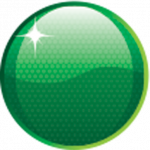 Finnish driver Valtteri Bottas was officially confirmed as Nico Rosberg's replacement at Mercedes, 45 days after the German rocked the Formula 1 world.
As Bottas joins the champion Brackley squad, it means veteran Brazilian Felipe Massa has endured the briefest of retirements to slip back into the Williams team beside the raw newcomer Lance Stroll.
The 27-year-old Bottas was in the frame early on as a likely replacement for Rosberg who shocked even those closest to him by announcing his grand prix mission was accomplished after snaring the 2016 title with his retirement announcement.
Mercedes Motorsport boss Toto Wolff said Bottas was a great fit for the squad after the Finn has endured 77 starts and nine podium finishes across four seasons at Williams.
"Sometimes in life, unexpected circumstances provide interesting opportunities. Nico's decision in December was a big surprise – certainly a challenging situation for the team to handle," Wolff said.
"But weathering the storm makes you more resilient and we see this as another opportunity for the team to grow.
"Valtteri is a no-nonsense guy; down to earth, straightforward and very focused.
"Pretty Finnish, to be honest, and a great fit for us. He has an impressive track record in the junior categories and nine podiums in F1.
"But now it's time for the next level, to see how he can step up to challenge for race wins and for Championships."
Bottas will quickly assume duties in his new surroundings by attending a sponsor event with Lewis Hamilton in Geneva tomorrow.
"I think it's going to take a while to understand that this is really happening," Bottas said.
"It's definitely another dream come true, to race in another team with such great history – especially in the recent years, which have been so impressive.
"I'm really proud to become a part of that and grateful to everyone at Mercedes for trusting my skills and giving me this opportunity."
Meanwhile Williams deputy team principal Claire Williams thanked Bottas for his contribution while saying Massa's return was vital in bringing stability and experience to the squad as it continues to return to front-running form.
"I'm delighted that Felipe has agreed to come out of retirement to be a part of our 2017 campaign," Williams said.
"With Valtteri having a unique opportunity to join the current Constructors' Champions, we have been working hard to ensure that an agreement could be made with Mercedes to give Valtteri this fantastic opportunity.
"Valtteri has been part of the Williams family since 2010 and in that time has proved a huge talent, securing nine podium finishes.
"I would like to take this opportunity to thank him on behalf of the whole team, and wish him a successful season as he joins Mercedes.
"Felipe has always been a much-loved member of the Williams family, and having the opportunity to work with him again is something we all look forward to.
"He was always going to race somewhere in 2017, as he has not lost that competitive spirit, and it was important that we had a strong replacement in order for us to let Valtteri go.
"Felipe re-joining us provides stability, experience and talent to help lead us forward. He is a great asset for us."