News on Valtteri Bottas' future expected this week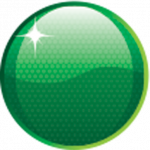 Contract negotiations between Williams and Mercedes are believed to be entering the final stages as the two F1 squads thrash out the future of Valtteri Bottas.
Mercedes actively head-hunted Williams incumbent Bottas as it sought to replace Nico Rosberg in the wake of the German's bombshell retirement announcement soon after winning his maiden F1 crown last year.
Williams team principal Claire Williams said the on-going saga over who will be Lewis Hamilton's team-mate for 2017 is expected this week.
"We are nearly there, we are at the tail end of it and hopefully we'll be able to make an announcement this coming week," Williams told Sky Sports.
"It has been dragging on and I think everyone wants to know, probably more who is going to be Lewis' team-mate next year, and of course whenever Nico made his announcement we knew the call was probably going to come from Toto (Mercedes Motorsport boss Wolff)."
"It is a great opportunity for Valtteri and he has given a lot to Williams.
"We've always said if we can make this happen on terms that are positive for Williams then it is probably the right thing to do."
"No-one needs or wants a driver in your team that really wants to be somewhere else.
"It is not nice either to stop a driver who has such a great opportunity, particularly at this point of Valtteri's career, but it has to work for Williams and that is what we've been working hard on over the past six weeks.
If Bottas moves from Grove to Brackley, then it is expected Felipe Massa will return to partner the teenage Lance Stroll at Williams.
Williams, too, is searching for a replacement technical director after the departure of Pat Symonds.
Mercedes confirmed last week that Paddy Lowe's tenure with the squad had come to an end.
Lowe has been strongly linked with moving to Williams, however if that move is to come to fruition, it will not be immediate as he has been forced by Mercedes to stay away from any F1 work for an unspecified period.